This has got to be one of my favourite Italian dishes, I liken it to the 'best' vegetarian lasagne you'd ever have with its layers of aubergine, mozzarella and tomato, every bite it a pleasure.  As Naples is apparently home to this dish, I thought it'd be the perfect place to source my ingredients from and create my own recipe. I've also eaten it twice since being here and the one I had at La Caserecccia in Ischia just blew everything out of the water, so here goes…
Ingredients (for 2 people)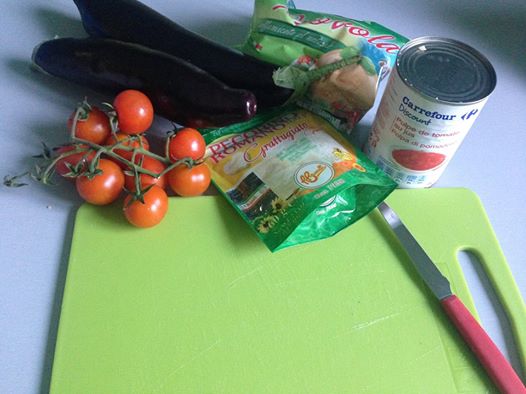 500g aubergine – thinly sliced, length ways
1 can chopped tomatoes – I seriously don't think brand matters 😉
Handful of cherry tomatoes – quartered
Fresh basil – as much as you like!
Smoked mozzarella (normal works just the same)
100g parmesan – grated
2 cloves garlic
1 tsp fresh sage/dried sage
1 tbsp white sugar
Seasoning
Recipe
Now, I'm not professing to be a professional but I just hate following instructions, however, when I cook authentic Italian dishes, I like to follow their traditional recipes, but add in my own touches. If you like the sound of what I've created, I definitely recommend it as I think the smokiness of the mozzarella just adds to the flavour so much more.
1. Firstly, pre-heat your oven to 180C. If you have a griddle pan, drizzle in some oil and slightly char the aubergine on both sides, allowing it to soften. Do this in batches as to not overload the pan. Set to one side to cool.
2. Over a low heat, cook the garlic, tomatoes, sugar and herbs for 3 – 5 minutes.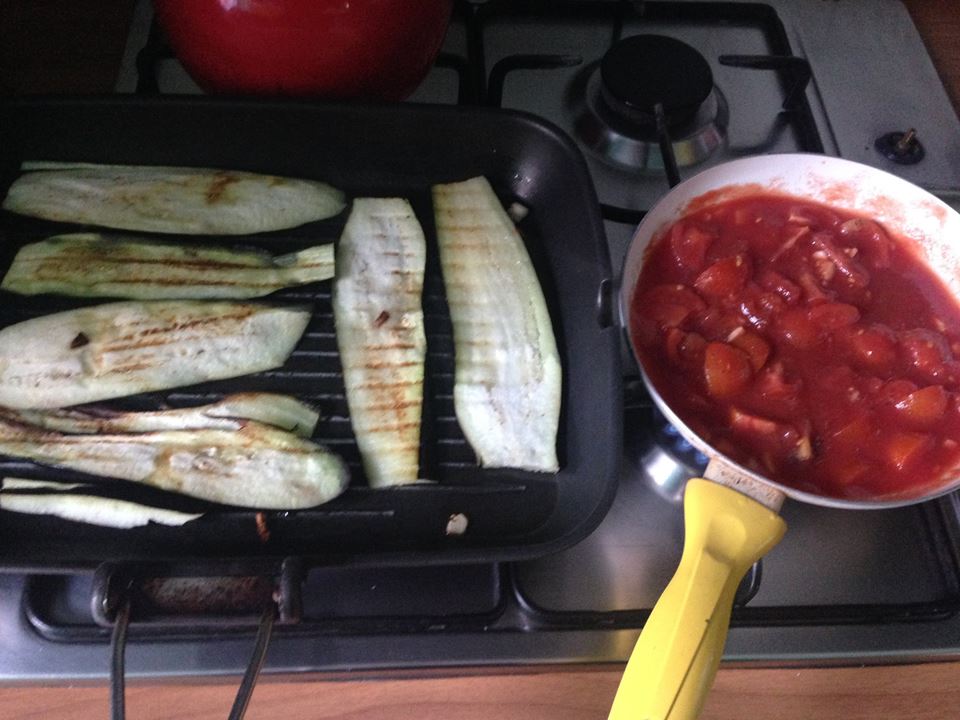 3. Find a small oven-proof serving dish and spoon a ladleful of tomato sauce into the bottom. Top with a layer of aubergine (season slightly if you like your salt!), and then generously sprinkle over the parmesan and add about 5 bits of torn up mozzarella. Cover with tomato sauce, and continue to layer like this until you've run out of ingredients.
4. The final layer should be covered with a thin layer of tomato sauce and sprinkled with parmesan.
5. Pop into the oven for 25 – 30 minutes. The final result should be a melted top and slightly bubbling tomato sauce. Serve with bread, or it's just as good on its own!
Verdict? [Usr=4.5]
I absolutely loved this recipe, and for a first attempt it wasn't bad – slightly too saucy if anything, but I've adapted this recipe to combat the wetness! Enjoy!