Since being on the road with Theodore, we've been selling lots of pesto and mozzarella and beetroot and blue cheese arancini, however, as we usually have to be at pitches at around 7am, I thought it'd be a good idea to have some breakfast offerings and thus the breakfast arancini was born!
A mixture of salsicce, pancetta and tomato sauce risotto, moulded around a spoonful of baked beans makes for the perfect morning treat… I'd say anyway!
Ingredients (serves 6-8)
For the "risotto":
2 tbsp olive oil
250g Arborio rice
500ml stock water (mix a stock cube in) – you may need more though (chicken/veggie stock)
3 cloves garlic – thinly diced
1 red onion – grated
100g pancetta
2 – 3 sausages – thinly sliced/cubed (up to you!)
1 tbsp tomato ketchup (I know, you'll have to ignore this shocker!)
Seasoning – as you like.
For the "arancini"
100g flour (type doesn't matter)
250g breadcrumbs
1 egg (mixed)
100g Blue Cheese (gorgonzola, stilton…) – cubed
750ml oil (rapeseed/sunflower)
Method
Cook the red onion and garlic over a low heat. Add the pancetta and sausage and fry off for 2 – 3 minutes. Fill a kettle with water and boil.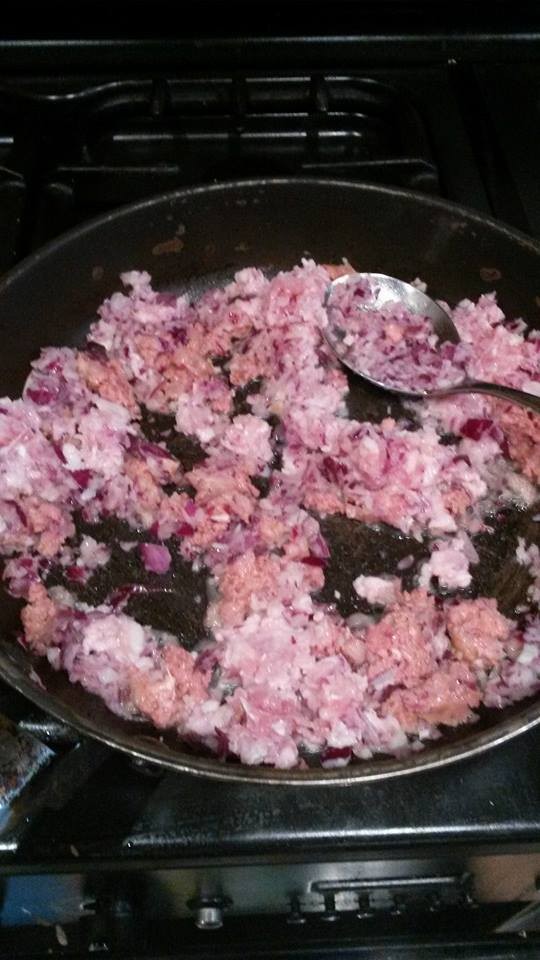 2. Add the rice to the pan and coat in all the juices. Leave for a minute.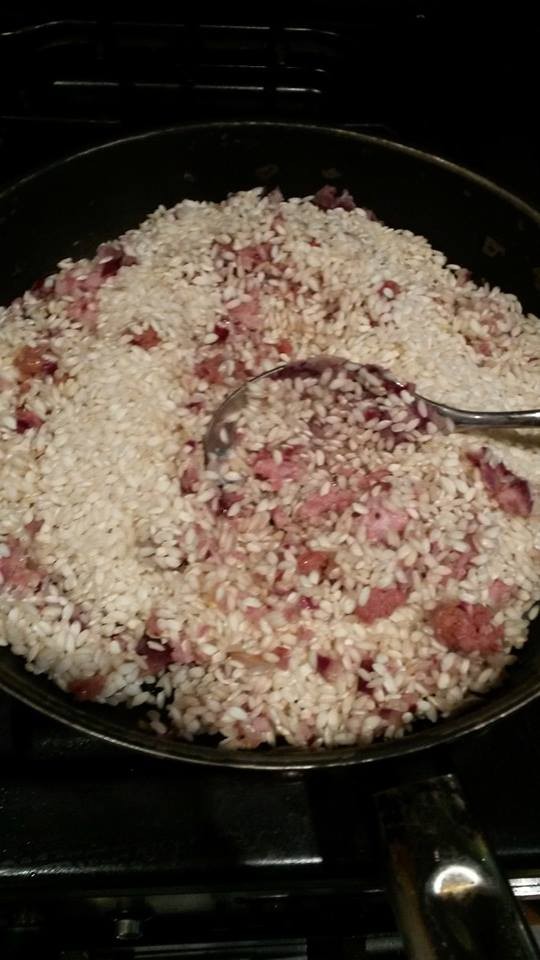 3. Cover with the stock and leave to simmer, allowing the rice to absorb the water. Keep watching the rice, stirring every now and again and adding water until the rice has formed a starchier, stodgier consistency.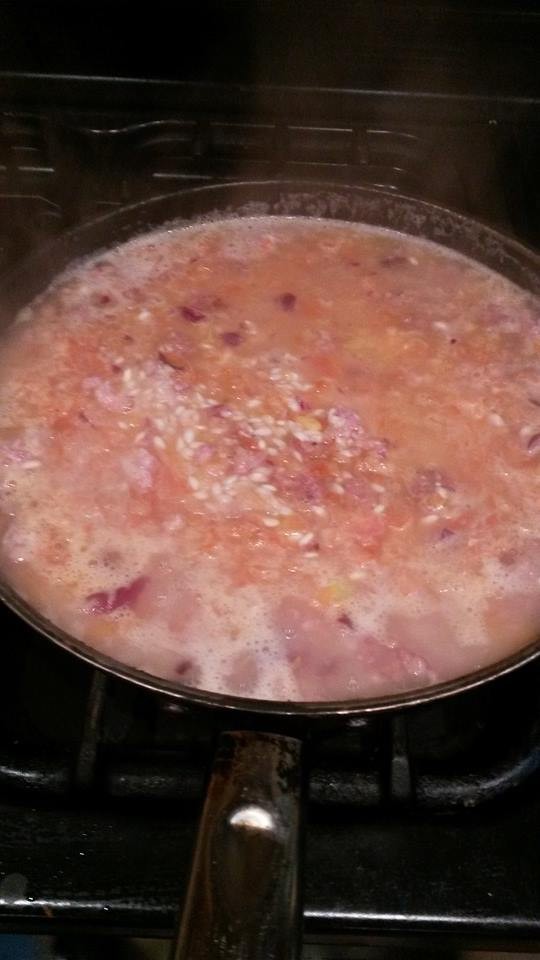 4. Add the tomato sauce and season. Stir in and leave to cool.
5. When the risotto has cooled completely (it should be slightly conjealed/set) – take a tablespoon-full and pat into your hand and place a spoonful of beans in the middle of it.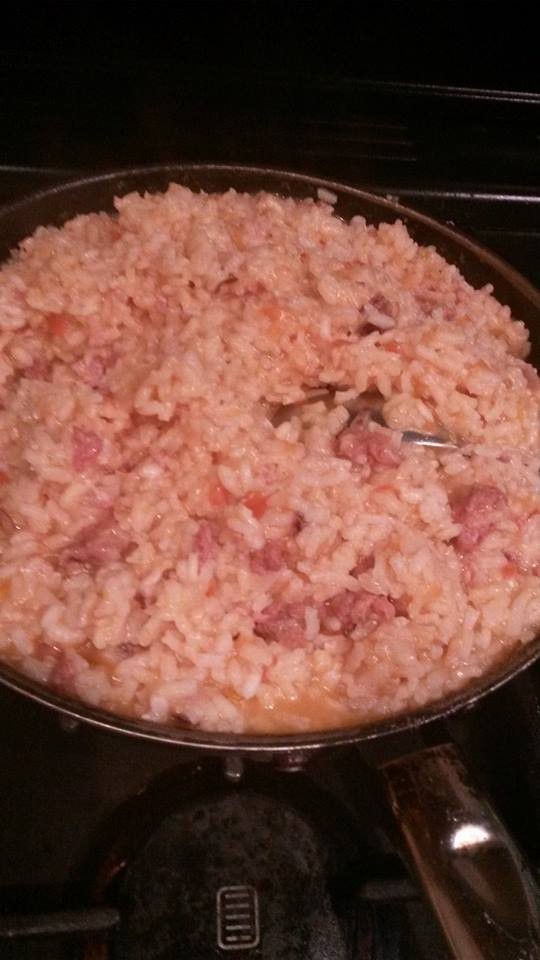 6. Using more risotto if necessary, mould the rice around the beans and pat down to form a perfect sphere.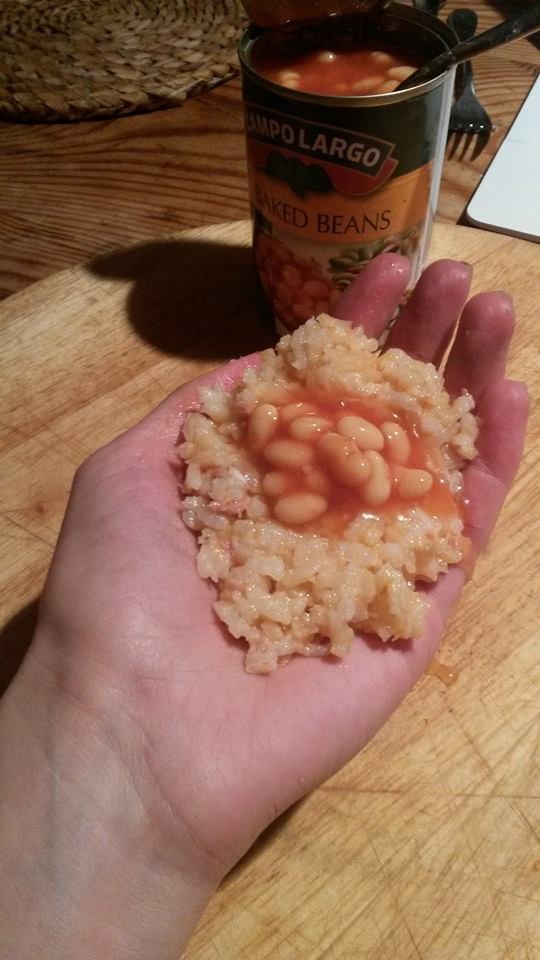 7. Coat each ball in flour, then egg and finally breadcrumbs. If you like a crispier edge, you can roll the ball in the egg and breadcrumbs twice. Personally, I like it how it is!
8. Using a deep fat fryer or saucepan, heat the oil up until it reaches boiling point. Drop In a bread crumb and if it sizzles, you're ready!
9. Fry each ball for 2 – 3 minutes, or until they've taken on a orangey brown, crisp colour.
10. Serve with ragu and rocket…. Or just come and get one for yourself at MYO! Click here for an idea of our whereabouts!