This Tuscan bread based salad might sound a little unusual and your first thought may be 'why would I want to eat soggy bread?' (I thought the exact same), but give it a go and I promise you'll be as surprised as I was.
It's so simple to make AND is a great way to use up old bread.
Ingredients (Serves 4 – 6)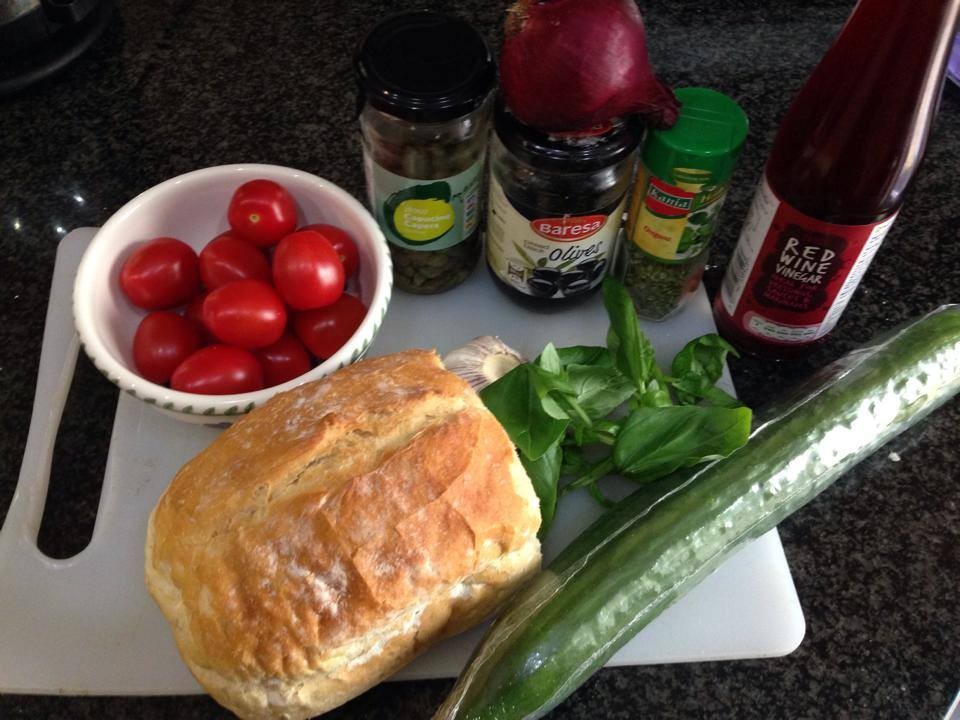 A medium – large sized white loaf (preferably stale)
600 g ripe mixed tomatoes,, roughly chopped
1 handful small capers, drained
1 small red onion – finely sliced
2 tbsp red wine vinegar
2 tbsp extra virgin olive oil
10 black pitted olives – roughly chopped
1/2 cucumber – sliced into thin semicircles
a bunch of fresh basil – chopped
Seasoning
Method:
1. Cut the bread into 2cm cubes and soak in water for about 30 seconds and then drain.
2. Add the remaining ingredients and give a good stir!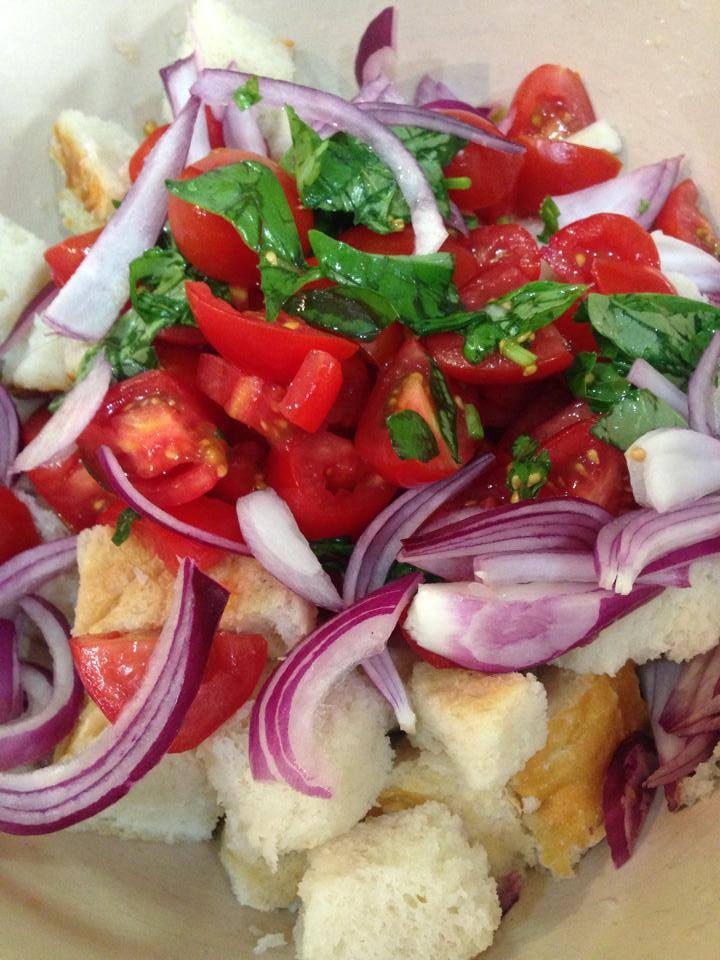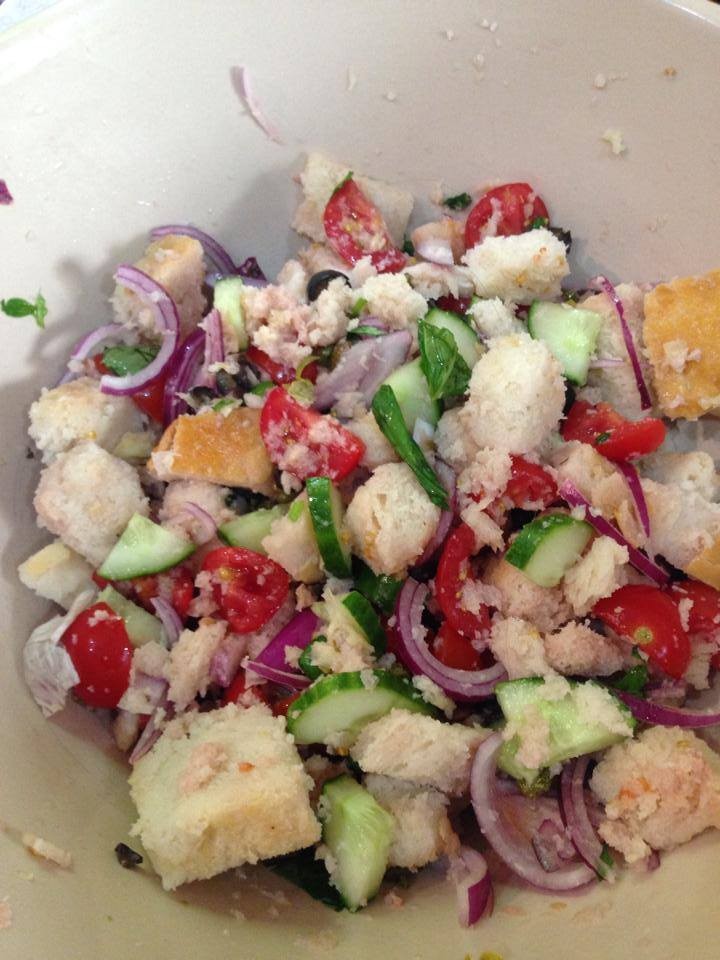 3. Season to taste, add more vinegar and oil if necessary.
4. Serve with a fresh squeeze of lemon.