A little introduction…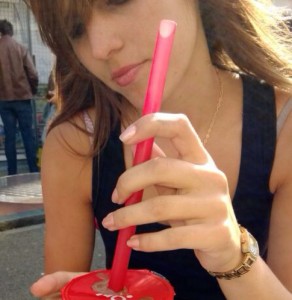 Our site is moving! Please click here to be redirected!
Ciao! I'm Victoria and in short, I love all things food. Cookery programmes, eating out, cooking.. you name it. So, it was only natural that I should start up a catering business really..
Despite it taking me a little while to dissect through my extensive list of food based ideas; I eventually came up with the concept of MYO (make your own) in my final year of university. With society getting more and more fussy (including me!!) about what they eat, I thought "well, why not allow people to make their own, to truly enable customers to have a completely bespoke, and (above) satisfactory experience?!
So, the idea of MYO was born – however, it took me a little longer to find something which could show it off for me. Searching every website going, I looked for citroens, piaggio apes, peugoet j9s… you name it, I felt myself turning into a bit of a car geek. It wasn't until my third month of searching, when I was beginning to give up home, that I stumbled across a gorgeous little caterpillar of a van: the renault estafette.
I fell in love straight away; drove straight down to see it and a couple of hours later, it was sold. Theodore was mine. The conversion was possibly the hardest part of all because all I wanted was to get my boy on the road, and show him off… Patience has never been a strength of mine…. Eventually, we made it and now Theodore and I can be seen rocking the roads with our 'MYO Italian Street Food'.
Theo and I zoom (or, break down.. a lot) around the country, serving delicious Italian Street Food at festivals, sport events, private events… you name it, we like to be there! If you'd like to keep updated with our whereabouts, please like our facebook page – MYOpizza or follow us on twitter. If you'd like to book the van out, please email us on victoria@myopizza.co.uk.
We also run  Supper Clubs across a variety of venues. "An Evening with MYO" provides a restaurant like setting but in a different venue, where guests will receive a 4 course meal, sandwiched between an aperitivo and coffee and Italian coffee. You'll also get the opportunity to meet new people, if desired. If this interests you, please book using this link.
I also like to consider myself something of a restaurant critic… oh one day, one day! So, yes I've taken the liberty to make an extensive part of this website to be about reviews – I'll be reviewing restaurants, take-aways, bars and pubs. I do warn you I'm honest (perhaps a little critical at times) and I don't proclaim to the best photographer in the world so I apologise about my photos in advance. Oh, and as a result of a slightly weak bladder (I warned you I was honest!), I've developed quite a love for toilets, hence the ratings at the top of every review. I'm sorry in advance if we've shared different experiences in any of the places I review but remember it's only my opinion and the restaurant may have had a bad day ;). But please feel to comment away!
You can read more about this journey and my reasons for writing this blog here. If you'd like to contact me for any reason please fill in the comment form below:
Victoria