Arancini are essentially rice balls, filled with a variety of delicious flavours. I've been experimenting with all sorts over the last few weeks, including mushroom, spinach and ricotta… the list goes on. But, I thought I'd share this one with you as it's pretty damn good!
Ingredients (makes 4 – 6)
25g butter
2 tbsp olive oil
250g Arborio rice
500ml stock water (mix a stock cube in) – you may need more though
1 red onion – grated
3 whole beetroots – cubed
Seasoning – as you like.
100g flour (type doesn't matter)
250g breadcrumbs
1 egg (mixed)
100g Blue Cheese (gorgonzola, stilton…) – cubed
750ml oil (rapeseed/sunflower)
Method
Make the risotto by melting the butter and oil in a large frying pan, add the onions to soften. Coat the rice in all the juices and then pour on the water and add the beetroot. Make sure you nurse the rice while it cooks, ensuring you add small amounts of water as you see fit. The final result should be a thicker, starchier mix. For a more indepth recipe to make risotto, click here.
2. Leave the risotto to cool completely. Prepare three bowls – one with breadcrumbs, one with the egg and one with the flour.
3. Take a tablespoon of cold risotto mix and flatten it in your hand. Place a cube of cheese in the middle and take a little more mixture to enable you to roll it into a perfect circle.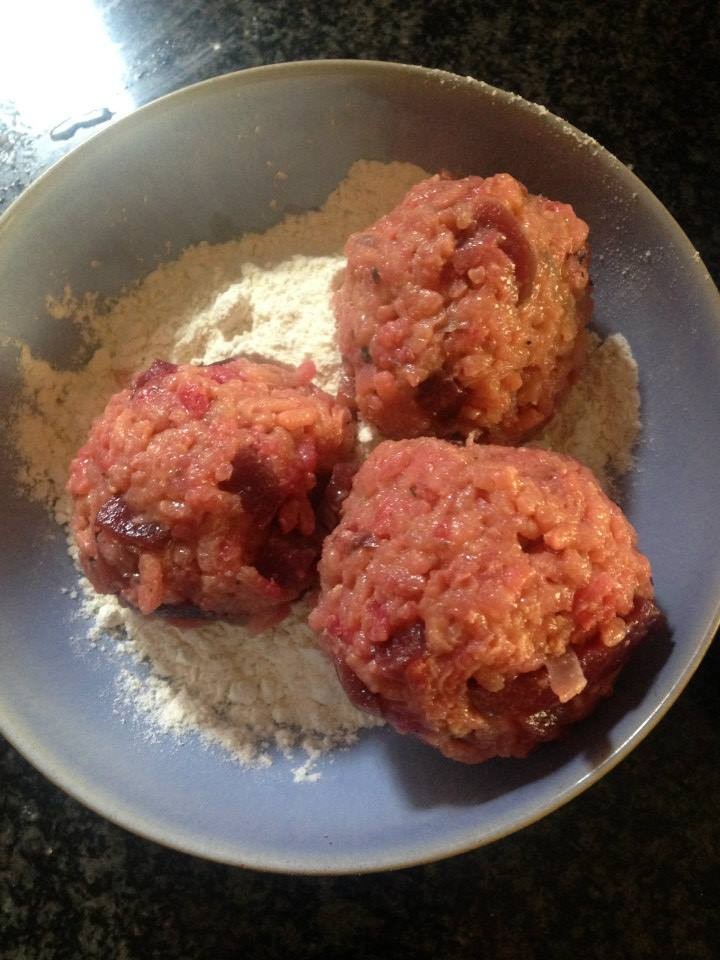 4. Roll in the flour, then egg and finally breadcrumbs. Repeat the process until you have used up all the risotto mixture. You may find you end up with unevenly sized arancini, but remember it is your first time so don't give up hope!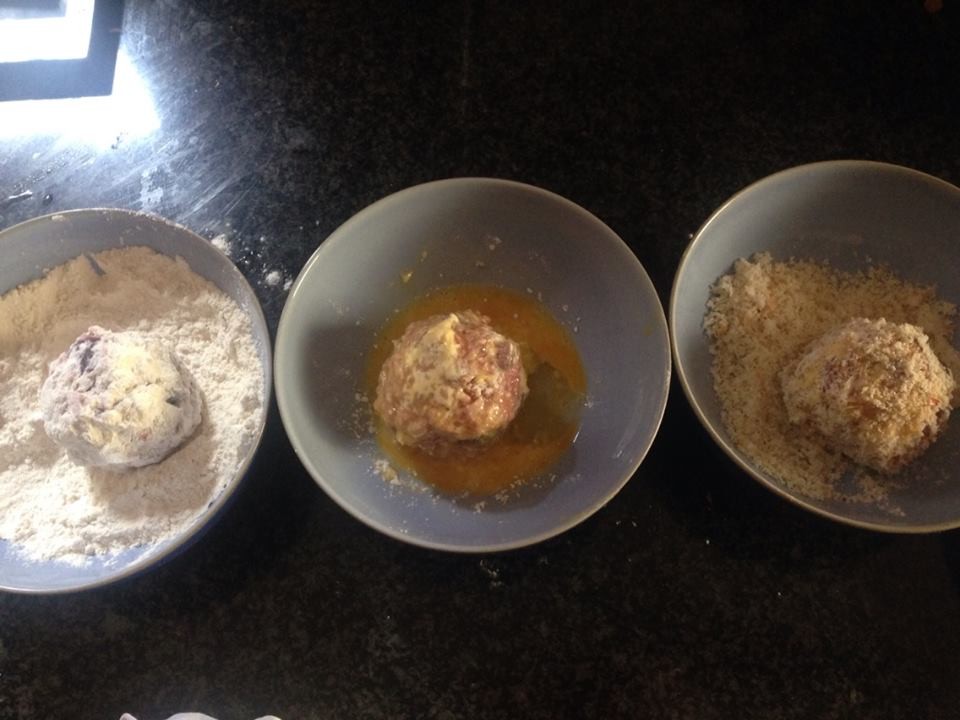 5. Heat the oil up, or use a deep fat fryer and cook your arancini! They should only take 3 – 4 minutes but make sure you regularly check on them to ensure even browning!
6. Leave to cool slightly and prepare some tomato sauce to serve with them! (Currently typing up a recipe…. or if you can't be bothered, some mild salsa works nicely!)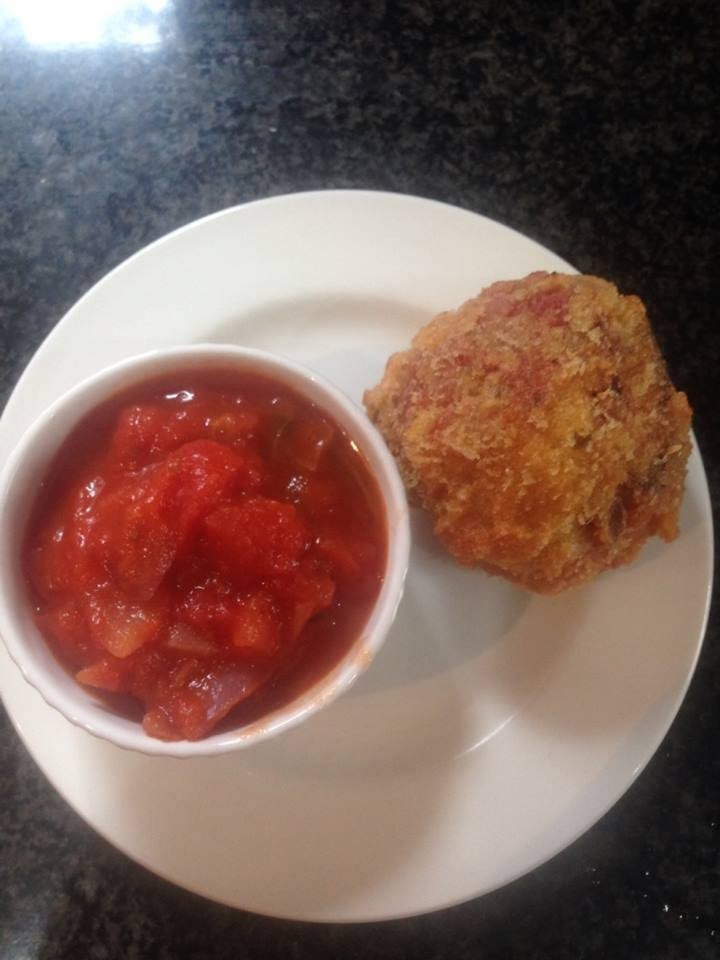 Best served hot, with some rocket and the accompanying sauce.