As I'd made pretty good dough last week, I thought I could play around with the self-made recipe I came up with. I decided to keep the ingredient quantities the same, but use different flour types, so this week I opted for self raising flour.
Ingredients: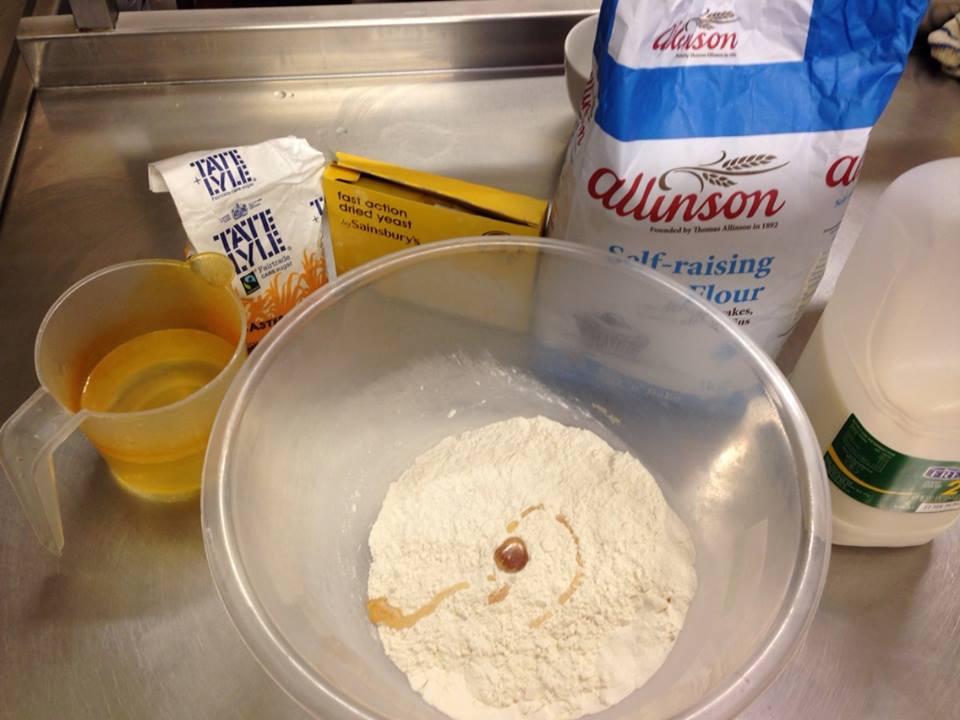 500g Self raising flour
1 tsp salt
1 tsp caster sugar
1 tsp honey
1 tbsp olive oil
7g sachet active yeast
250ml warm water
50 ml milk
I decided against the Jamie Oliver style this time though, and opted for the less messy 'mix in a bowl' approach. The consistency felt largely the same, and the dough was very easy to knead. I kneaded it for 5 minutes and left to rise. However, this is where things did start looking different. I had high hopes for this dough – self raising flour and the same quantity of yeast, naturally I thought it would rise to new heights. But no, after 2 hours the dough didn't seem to have risen at all.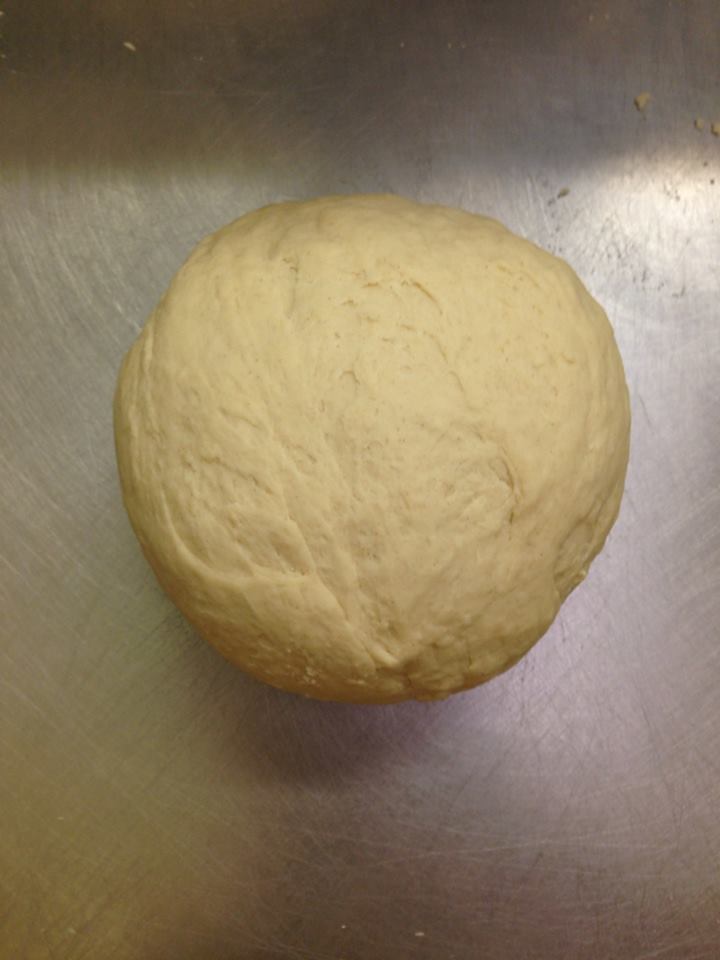 Four hours later, still not much change so I decided to stretch it out and see what it tasted like when cooked. On a positive note, stretching it was easier. It wasn't so fragile and was one of the easiest doughs to work with. While stretching and decorating with ham, mushroom, rosemary and cheddar cheese, I heated my pizza stone in the 260C oven for 20 minutes.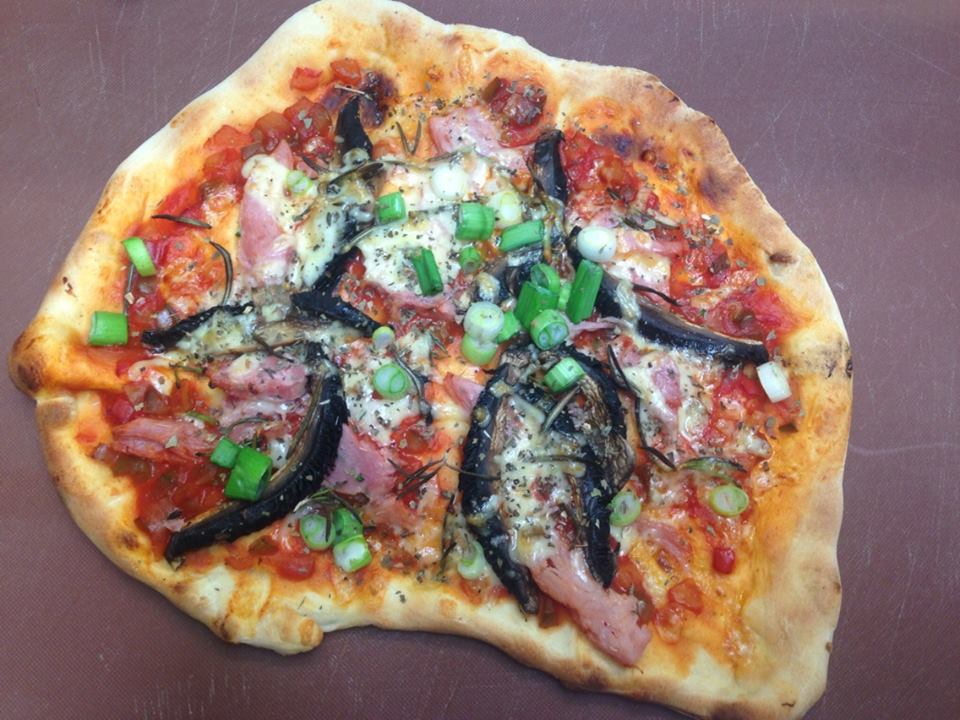 And, what a difference the pizza stone makes! The pizza was ready within 3 minutes and did look pretty tasty. Slicing it into uneven slices, it seemed to be cooked perfectly throughout and had a very tempting charred thin crust. On taste, it was seasoned well and had a great texture but it didn't have that yummy bread-like smell or taste.
Overall verdict?
(2 / 5)