After a brilliant but tiring day, walking over fifteen miles exploring Rome, Ben and I were on the search for a well deserved beer (wine, for me) but as it was approaching 5pm we figured it'd be worth going somewhere which does 'apperitivo' (free food) too. We started off in Piazza Novana, only to find that in the majority of the places' 'apperitivo' stretched to salted crisps or olives, so taking a gamble about potentially offending someone, I asked one of the waiter's where we could get good apperitivo. He recommended Bacchannal in Campo di Fiori.
Only a five minute walk away and what a find! Right on the market square, overlooking the remains of the busy market day, we took a seat at one of the many empty tables in the al fresco dining area. As the sun went down and the temperature dropped, the patio heaters were turned on, which resulted in creating a lovely early evening feel. We were also right on time as platters upon platters of fresh food came out including blocks of cheese, big chunks of meat, deep fried snacks, fresh artichokes and even some curries and interesting vegetable concoctions.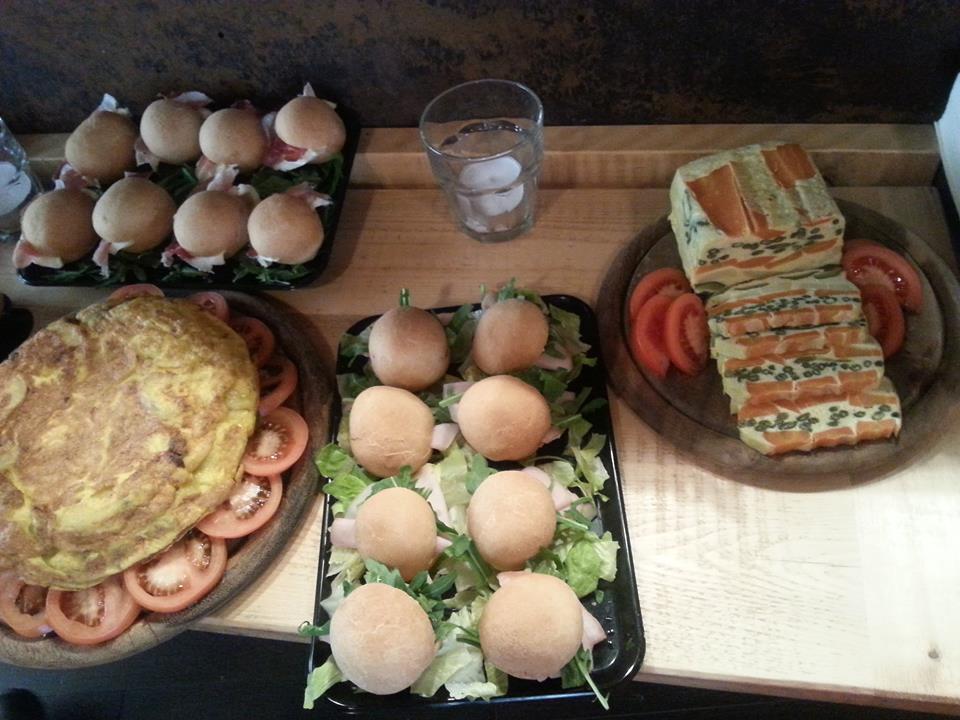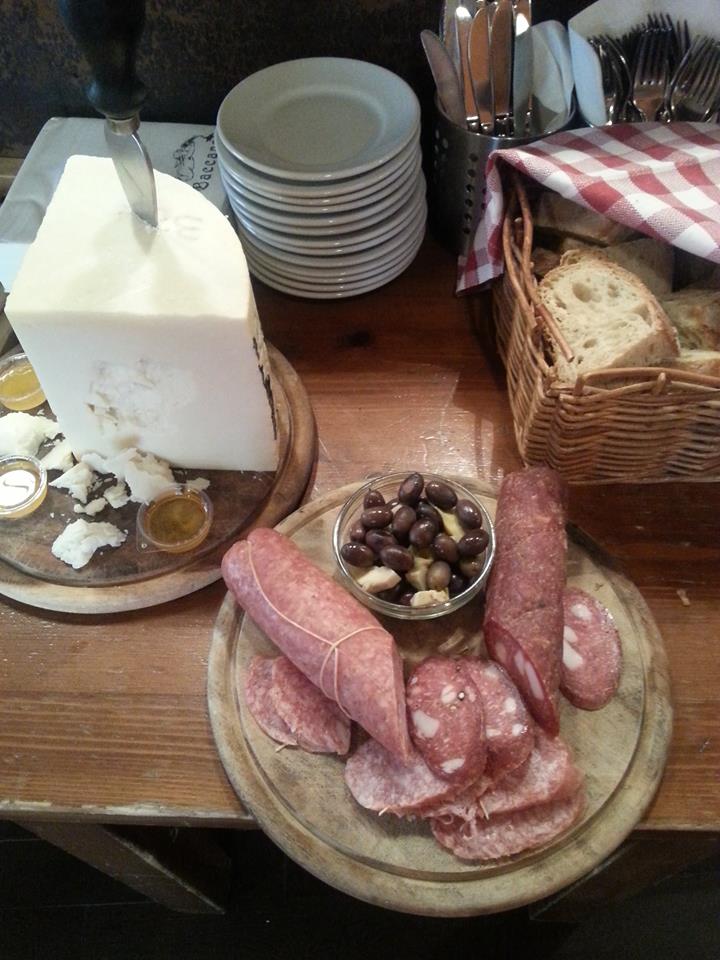 For 10 euros for the buffet and a drink, we were sold. We settled down with a Frascati for me and a 'beer' (I think he'd been so desperate, he would have drank Fosters) for Ben. I picked some olives, artichokes and fresh bread off the buffet counter to have as a nibble with our first drink.
The frascati, served cold and very easy to drink, was washed down a little too fast on my part so I decided to order a bottle of it, to share with Ben of course! We agreed that we could only go up for food every hour as otherwise, a buffet combined with my lack of control is a recipe for disaster. Our 6pm round included the chicken curry, vegetable terrine, frittata, parma ham and a selection of deliciously topped bruschetta. For buffet food, and in the centre of Rome, the quality was pretty amazing, given the cost. It also included entertainment! As the evening got later and other restaurants in the square started to fill, a band started to play well known classics in the square. It was a pretty lovely way to end an exhausting day walking!
We ended our apperitivo with spoonfuls of ricotta and a big lump of parmesan and left Bachanal 40 euros down. Although, definitely a worthwhile 40 euros down!
Recommendation
(4 / 5)
Extra Information:
Address: Piazza Campo de' Fiori 32 ROMA
Website: http://www.baccanaleroma.it/en/i-bacchanalia/
NTK: Make sure you check the receipt before you pay, as they tried to over-charge me, hoping this was unintentional though

Apperitivo is served 5pm – 9pm and generally includes any regular sized drink.