This week marked my first attempt at using wholemeal flour so I opted for following a recipe this time. As BBC Food had done be proud with my first attempt, I decided to use their recipe for a wholemeal dough.
BBC Food Wholemeal Pizza Dough – Ingredients:
500g wholemeal flour
25g Butter/Margerine
2 tsp Salt
13g Dried Yeast/25g Fresh Yeast
250ml Tepid (luke warm) water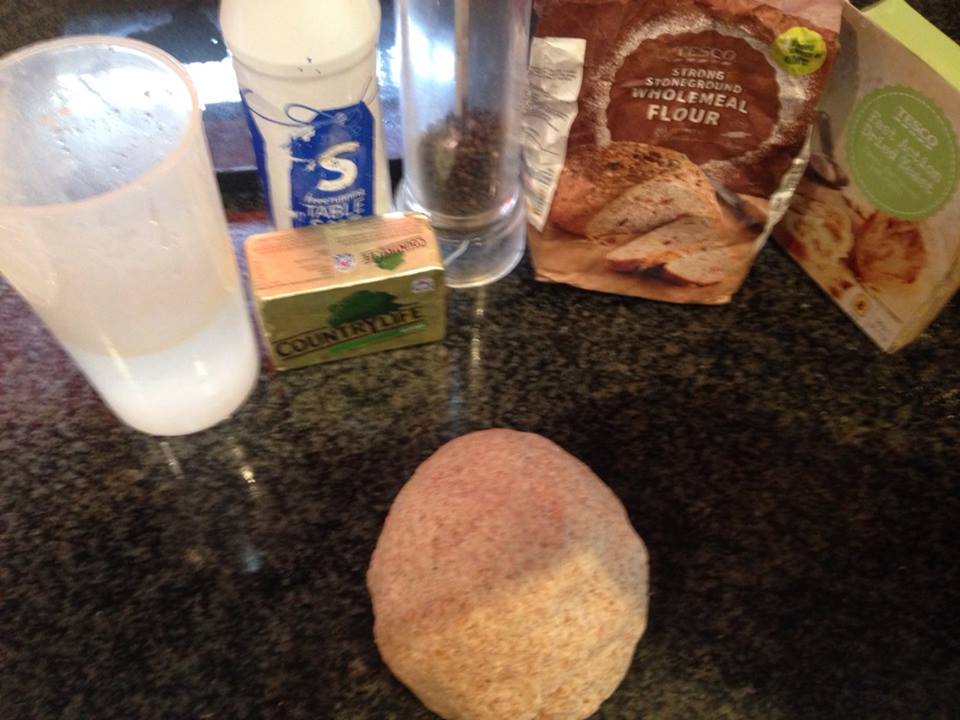 I combined all the ingredients, slightly interested about the addition of butter into the dough and kneaded it until it was smooth and slightly elasticky. It felt very different to the white doughs I've played with, in that it felt a little stiffer so I was intrigued to see how much it would rise.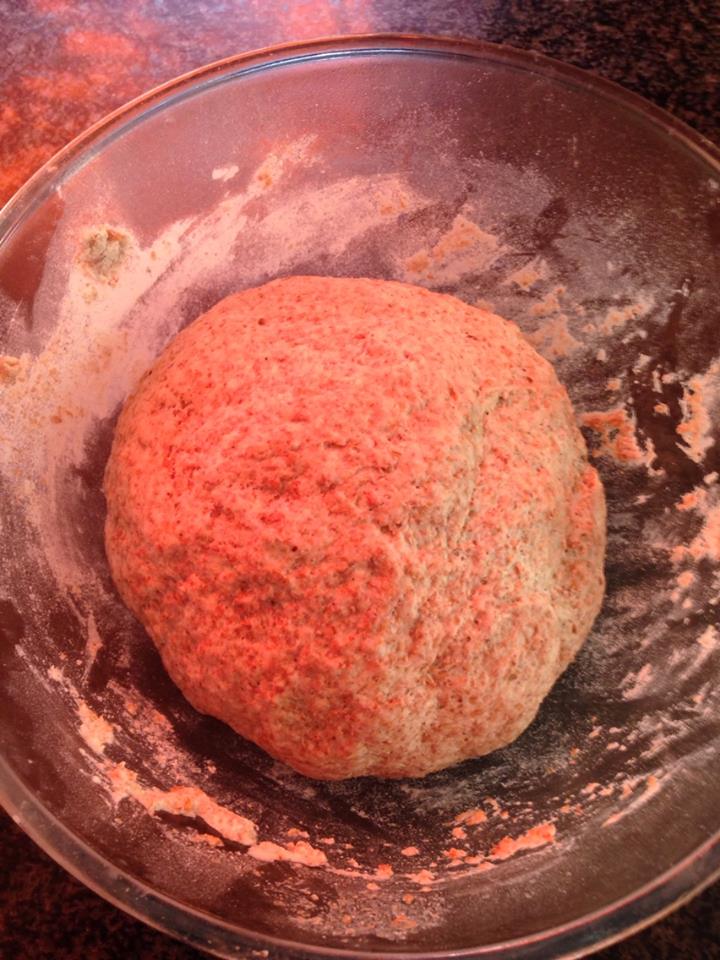 I left it in the airing cupboard for 90 minutes and was happily surprised by how much it'd risen. Almost double its size, I figured it was time to give it a stretch. And what a joy it was! Either I've got better at stretching (about time I should think) or the dough was generally a lot easier to play with. It felt stronger, yet stretchier and easily got bigger without any holes. For once, I actually ended up with a fairly thin, even and circular dough! Fingers crossed it tastes good!
I topped it with tomato puree, salami, sweetcorn, red onion and a combination of cheeses – mozarella, cheddar and goats cheese and slid it onto a pre-heated pizza stone and put it in the oven at its highest setting of 220C for 4 minutes. Wholemeal pizza seems to take slightly longer to cook, so I made the last minute decision to crack on an egg while it had a few more minutes cooking.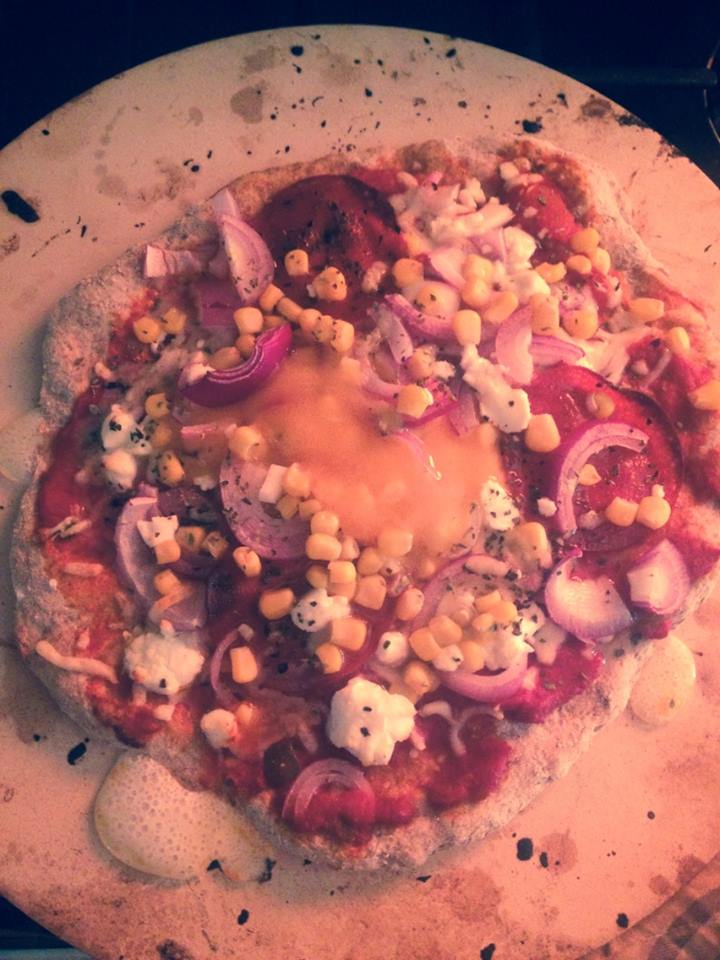 Five minutes later, and my first wholemeal pizza was ready and looked blooming delicious! And on first bite, wow it really was. I didn't expect to like wholemeal pizza as it sings 'healthy' and usually 'healthy' translates as 'not so good', but it had a nice, slightly crunchy texture to it and I'd definitely order it at a restaurant if it was on the menu.
Verdict?
(4 / 5)