A light dessert, made up of lady fingers, coffee, mascarpone and eggs, it's an Italian speciality. However, the authentic Italian recipe doesn't include any alcohol (Tia Maria is usually used in Western recipes) and I actually believe the alcohol free version is better… Give it a go, and you'll see what I mean!
Ingredients (serves 4)
250ml freshly made coffee – as strong as you like
1 pack lady fingers – roughly 14 fingers
1 tub mascarpone
3 tbsp white sugar
3 eggs
1 chocolate bar – size and flavour up to you, as you can choose to eat the leftovers 😉
Method
1. Soak the first layer of lady fingers in the serving dish you wish to prepare the tiramisu in. Soak the remaining fingers in another dish.
2. Separate the eggs and mix the yolks with the sugar and whisk the whites until you form stiff peaks.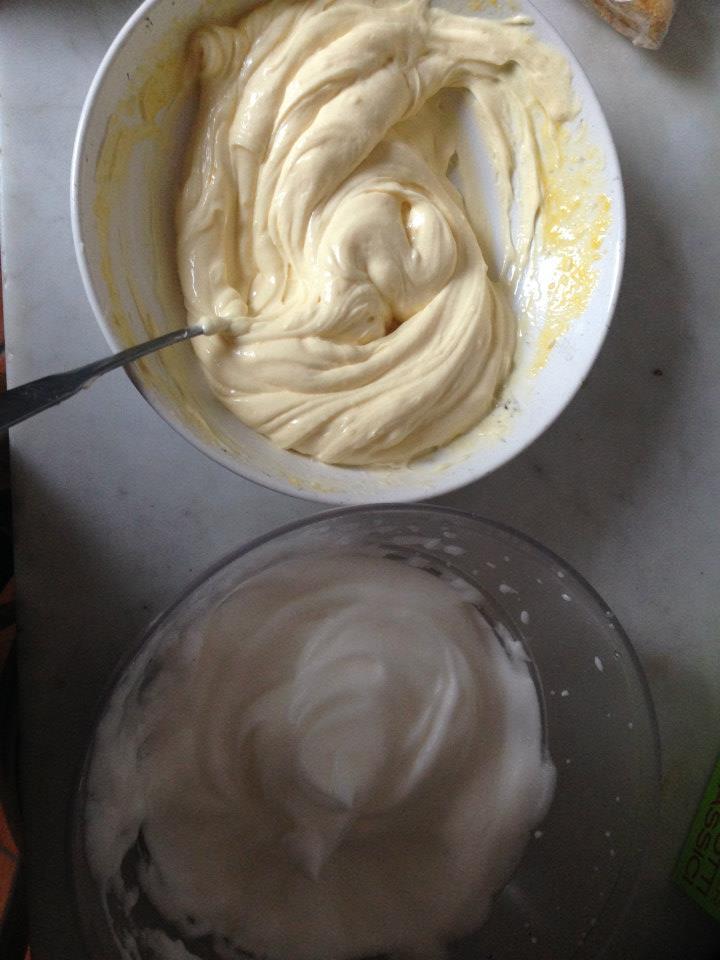 3. Add the mascarpone to the yolk mixture and then fold into the egg whites, be careful not to over-fold and lose the thicker texture.
4. Spoon out enough mixture to allow you to evenly cover the first layer of lady fingers. And carefully spoon out the remaining fingers on top of the cream mixture. These may fall apart if you don't go easy, so take care with this layer!
Spoon on the final layer of cream and grate over the chocolate.
Leave in the fridge for 1 hour – 90 minutes and serve!
Verdict?
(4.5 / 5)
I apologise for sounding super arrogant, but I actually think this recipe was better than anything I've tried in Italy so far – and I've tried a lot! Normally you don't find two layers of sponge fingers, meaning you get more of a tiramisu mousse so I think that's what won out with this recipe. Also, we ended up eating it for breakfast, and lunch with big satisfied smiles on our faces – s0 it must have been good