Translated as 'sluts spaghetti', spaghetti alla putanesca was traditionally served within the brothels of Naples as the clients' appetiser. Made from a combination of pretty controversial ingredients, when combined together make for a deliciously balanced dish.
I served this as the primo at my latest supper club and it seemed to go down well with a lot of people asking for the recipe, so…. here it is!
Ingredients (Serves 4)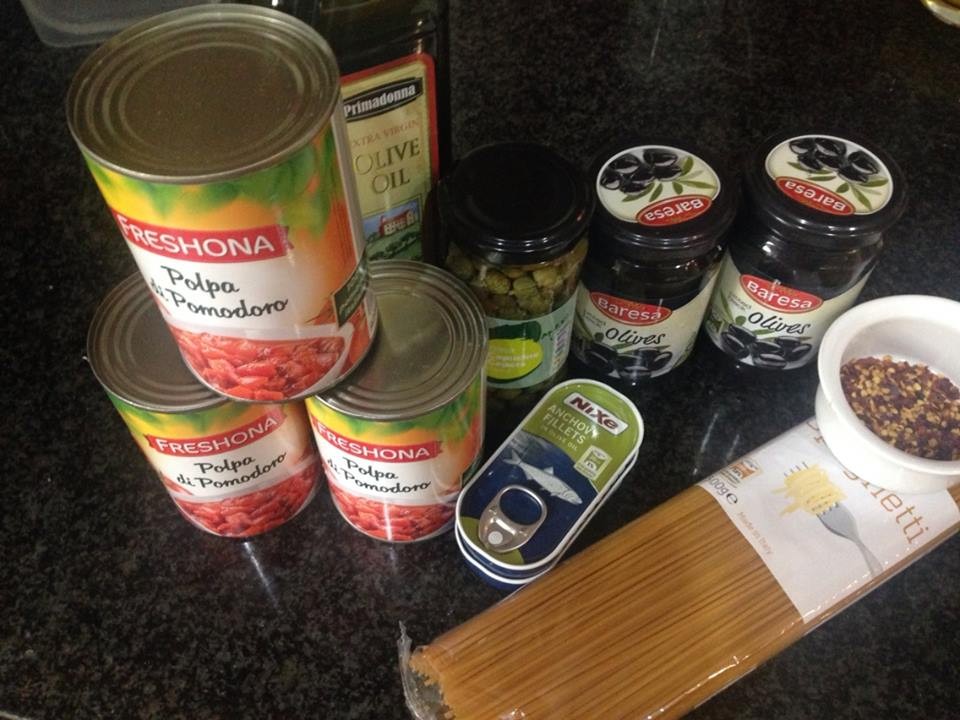 Olive Oil and Butter – enough to coat a frying pan
3 garlic cloves – crushed
2 tbsp pitted black olives – quartered
1 tin anchovies – thinly sliced
1 tbsp capers – roughly chopped
1tsp chilli flakes
1 tin chopped tomatoes
200g spaghetti
Seasoning – to taste
Method
Heat the oil and butter in a pan. Add the garlic and anchovies. Simmer for 2 – 3 minutes.
Add the remaining ingredients and stir. Simmer over a low heat for 5 – 10 minutes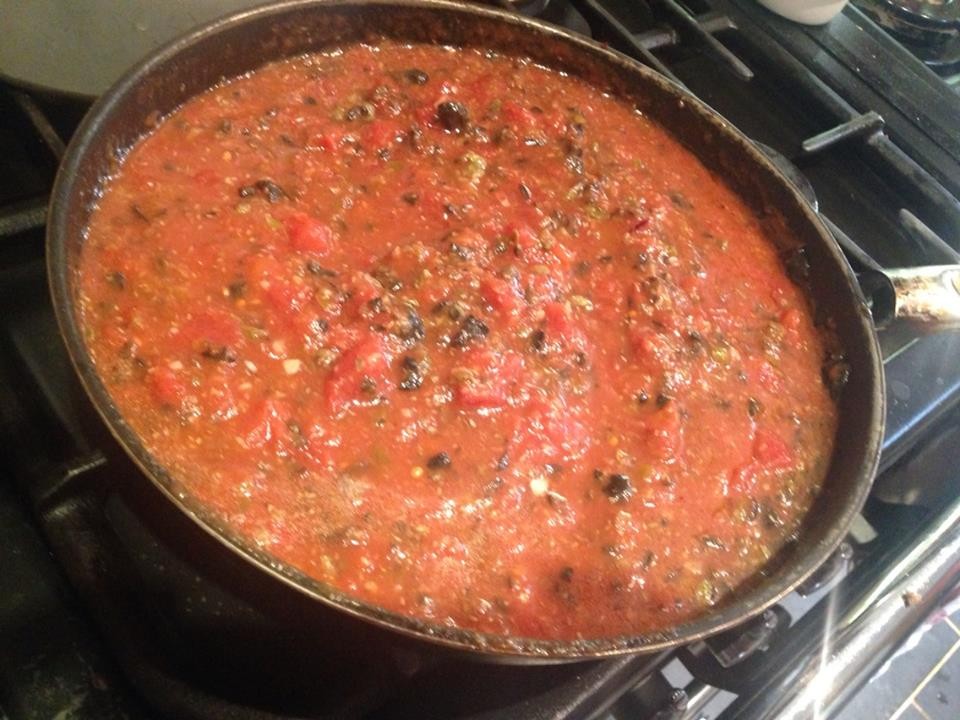 3. Cook the spaghetti in salted water.
4. Combine the spaghetti with the sauce, and serve with a fresh wedge of lemon and rocket.