It's been a while since I wrote an update so I thought, what better than on a bitterly cold February morning?! I've just been outside cleaning Theo, and re-painting some bits and pieces and it got me thinking – what was I doing this time last year?
This time last year, I honestly didn't know what the summer would bring. I didn't have a massively full calendar and had no idea whether MYO would be a success or not. I was also working at a technology company in Christchurch and trading at Marlborough Markets (Freezing my backside off) on Saturdays. I really hated those cold days, standing in sub-zero temperatures, wondering if anyone would come and buy any food. It was a slog, but it paid off as it raised my confidence and allowed me to iron out the creases and make the MYO offering as perfect as possible.
This year; I decided against doing markets and concentrate up the new van being ready. That's right – rather than take it easy, I made the decision to invest in another vintage Renault van. For some reason; the break downs, fuel leaks and 'fun' I had with Theo last year didn't put me off, and instead I thought about the look on people's faces when we drive by, or they see us at an event. The van is a head turner, and they say people eat with their eyes right?!
Our second van (name still to be decided!), is from Grenoble and is a 'long wheel base', meaning she's slightly longer than Theo, but oddly a little shorter. After a LOT of decision making, I've finally decided on an American Street Food offering – think pancakes, gourmet burgers, corn dogs, sloppy joes… Sounding good? Well it gets better… we also have a proper coffee machine which will send a delicious blend of coffees, teas and hot chocolates. However, the beauty of this van is that we're keeping the branding simple 'MYO Street Food', meaning we can change the offering depending on the event.
So, other than the vans – what have I been getting up to? Since my last update, I've been to Amsterdam, where I fell in love with their street food – pjoffertes (little fluffy pancakes), waffles, burgers, Vietnamese and chips with a delicious mayonnaise. I had a lovely Christmas break, and spent New Year in Devon with friends and have just booked to go to Malta next month, and America in November! So, lots to look forward to.
I've also been researching for MYO…. I've been to numerous coffee suppliers and wow, I have learnt so much! I never realised how much science was behind coffee. There's apparently more flavours within coffee than in wine, and I never really realised how intensive the process from plant to cup was. I've fallen in love with 100% Arabica Colombian coffee and really hope the one I've chosen to use will be as popular with the general public. I can't wait to get the new van on the road so we can put the coffee to the test!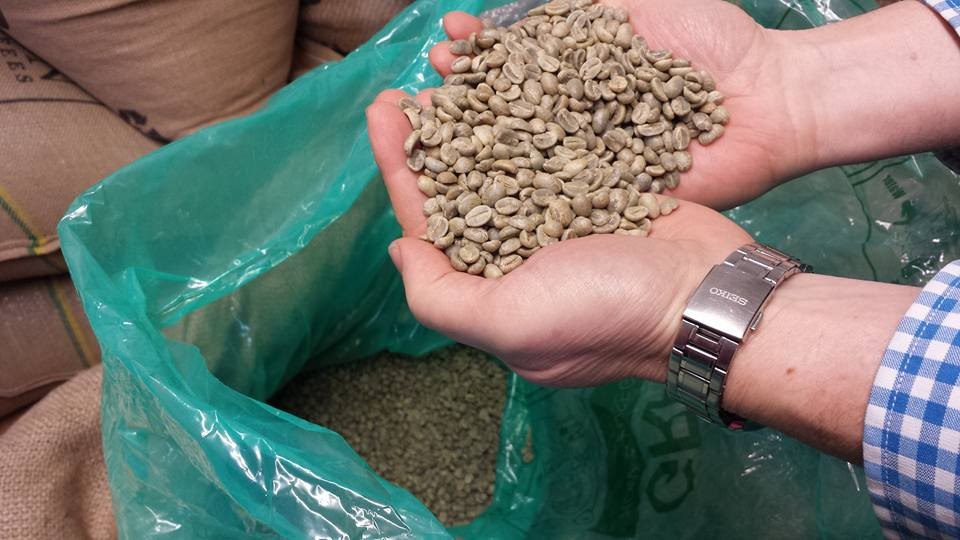 I've been experimenting with recipes; including American pancakes, sourdough and slow cooked meats. Wow, sourdough is so much of a process! I think I might just buy the 'starter culture' instead of making my own in future, but I've definitely got the hang of the pancakes. I've always liked the American style the most – soft, fluffy and sweet – what more can you ask for?!
Instead of going on forever, I'll end it with some of the events you can expect to see us at this year! We've been confirmed at Round the Islands (Cowes, IOW), Cowes Week (IOW), Victorious Festival and many more. We're still waiting to hear back about the bigger music festivals, but we're also keeping ourselves busy with private events. It seems Theo is a popular man at weddings! If you're getting married, having a big party/hitting a milestone, please let us know as Theo or the new van (please email me on victoria@myopizza.co.uk if you have any name suggestions) could be perfect for your event 😀