Risotto is hands down my speciality. Most chefs hate the question 'what's your signature dish?' but I believe my love for food really shows when it comes to risotto. A labour of love, the final taste of the dish really does reflect how much love and effort you put into it.
I chose risotto primavera, given the season and as I'm in Tuscany, it only seemed right to cook a regional speciality. You can use any spring-time vegetables – zucchini, broccoli, radiccio, artichoke…. But for this recipe I chose artichokes and zucchini (courgettes to the English folk – I just hate that word!)
Ingredients – serves 4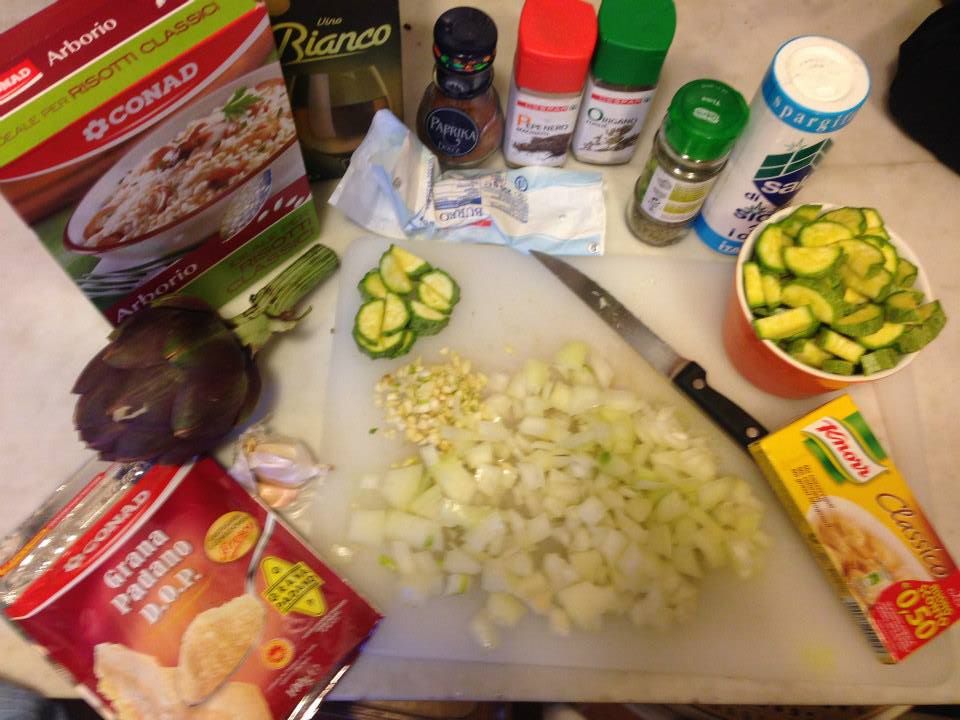 2tbsp olive oil
50g butter
1 onion – thinly sliced
3 garlic cloves – more if you like it garlicky!
500g Arborio Rice – don't scrimp and buy anything other variety!
500ml water with a chicken stock cube dissolved in (you may need more)
Seasonal herbs – oregano, basil (to taste)
1 glass white wine – you decide the size of the glass!
3 Artichokes or half jar pre-prepared artichokes*
100g finely grated parmesan
Method
1. Melt half of the butter with the oil, and then add in the garlic and onion and soften. This should take about 2 – 3 minutes over a simmer.
2. Add the Arborio rice, coating it in the oily mixture and leave to soak for about a minute.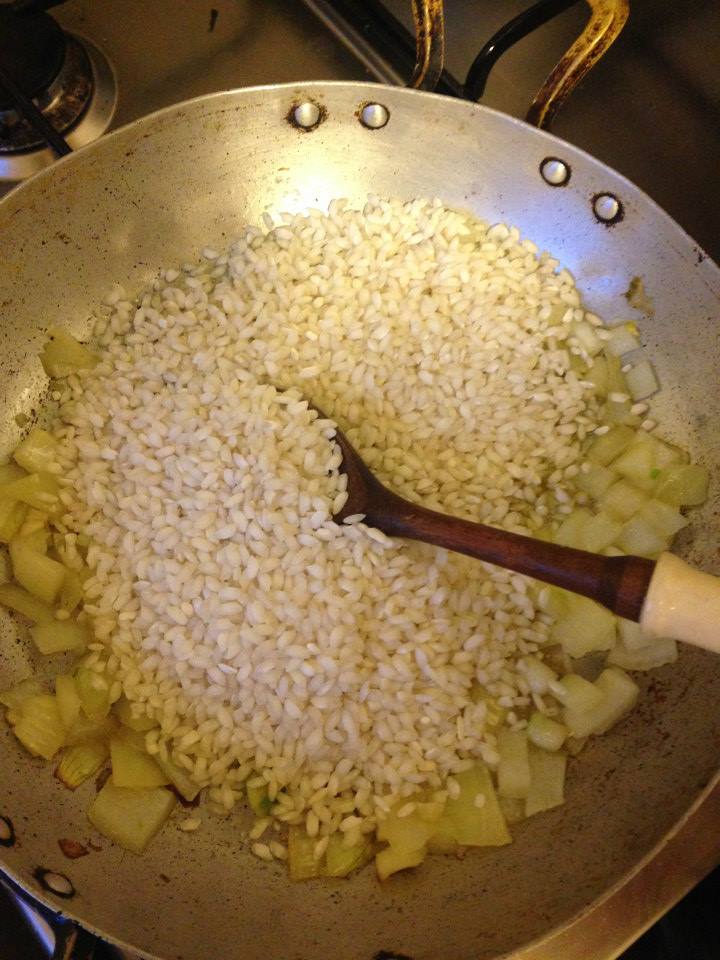 Pour in the stock and leave on a low simmer for 15 minutes, taking care to regularly stir and add extra water if necessary. You'll need to keep tasting the rice to understand how much water you'll need. Your end result should be a soft, starchy risotto with a bite to it.
Add in the zucchini, herbs and seasoning – I usually use about 2 tsp of each as I like a stronger flavour, but season however you wish. Pour in the wine and leave to simmer for another 5 minutes and keep up the stirring!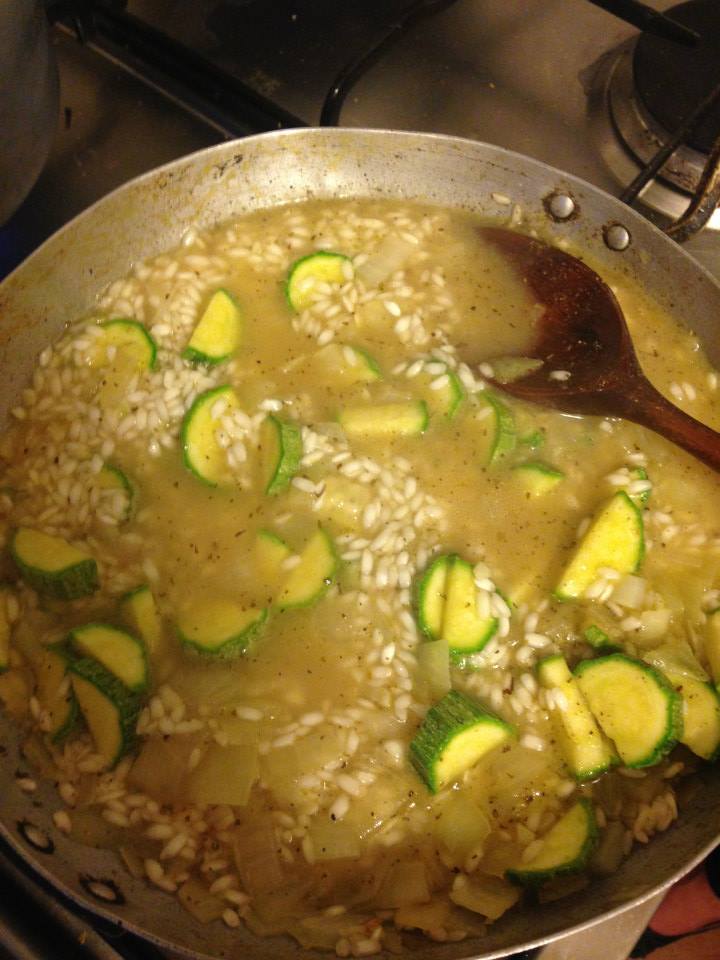 3. Add in the roughly chopped artichokes* and stir in the rest of the butter. By now the risotto should be taking on a slightly stodgier, stickier feel. If it hasn't, you either need to cook out the water, or add more.
4. 5 minutes before serving, add the rest of the parmesan and plate up.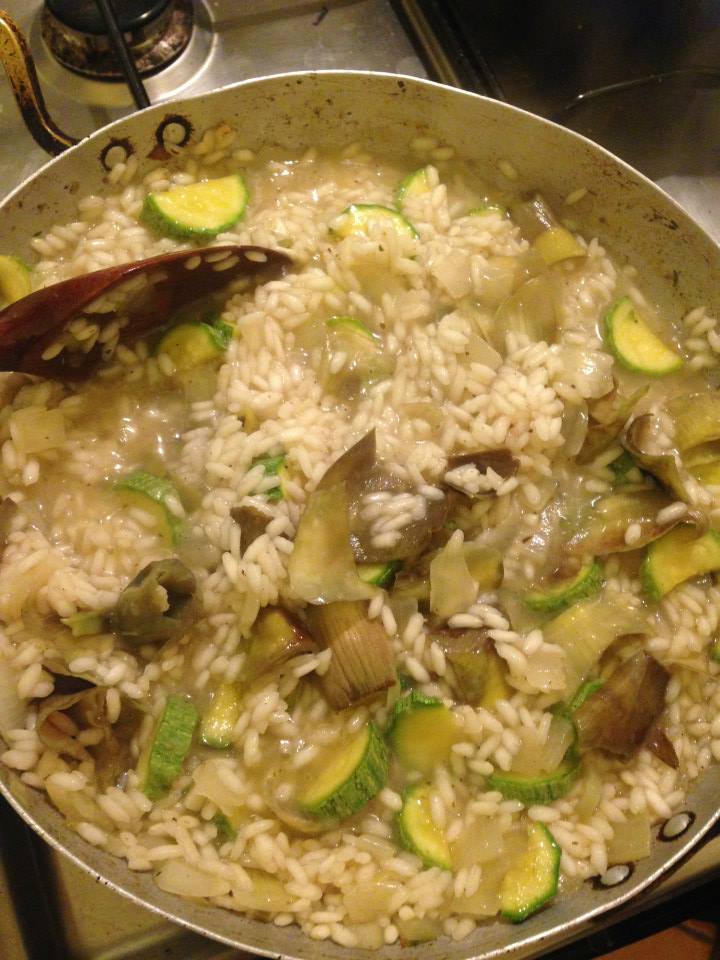 I like to serve this with fresh rocket and a drizzle of truffle oil – everyone needs a little indulgence once in a while after all!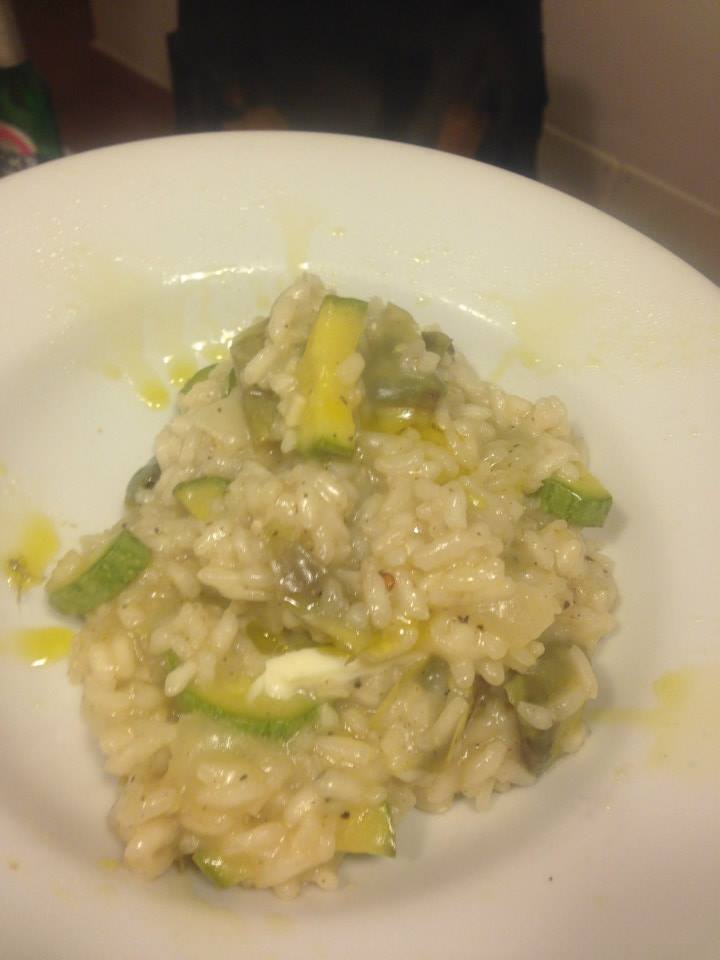 * If you're cooking artichokes from whole, peel off the bigger leaves and cut off the stalk and top (about 1 inch  in) and pop into salted boiling water for 10 – 15 minutes. Peel back any harder leaves so you're left with the soft artichoke heart.
Verdict?
(4.5 / 5)
If you have a little time on your hands and want to satisfy your food comfort cravings, this dish is perfect. Also, the richness of the flavours mean it could easily be a dinner party dish, or a dish to impress.