I cooked this dish for the first time at my Supper Club on Saturday. A delicious combination of Marsala wine, rosemary and mushrooms, it seemed to go down very well, with many people asking for the recipe. So, after popular demand – here it is!
Despite not actually eating it in Italy, this dish originates from Sicily where the Marsala wine is made. Using only a handful of ingredients, it's very quick and easy to knock together.
Ingredients (serves 4)
4 chicken breasts
A handful of flour (any flour)
Seasoning
100g butter
100g sliced mushrooms (any mushrooms work)
1 red onion (thinly sliced)
150ml Marsala wine
100ml single cream
2 – 3 sprigs of rosemary
Method:
1. Carefully slice each of the chicken breasts in half (width-ways), dredge in flour and then use a rolling pin to tenderise and flatten the meat. Season.
2. Add half the butter, and a little bit of oil to the pan and cook the chicken for 3 minutes either side. Take out of the pan and leave to rest.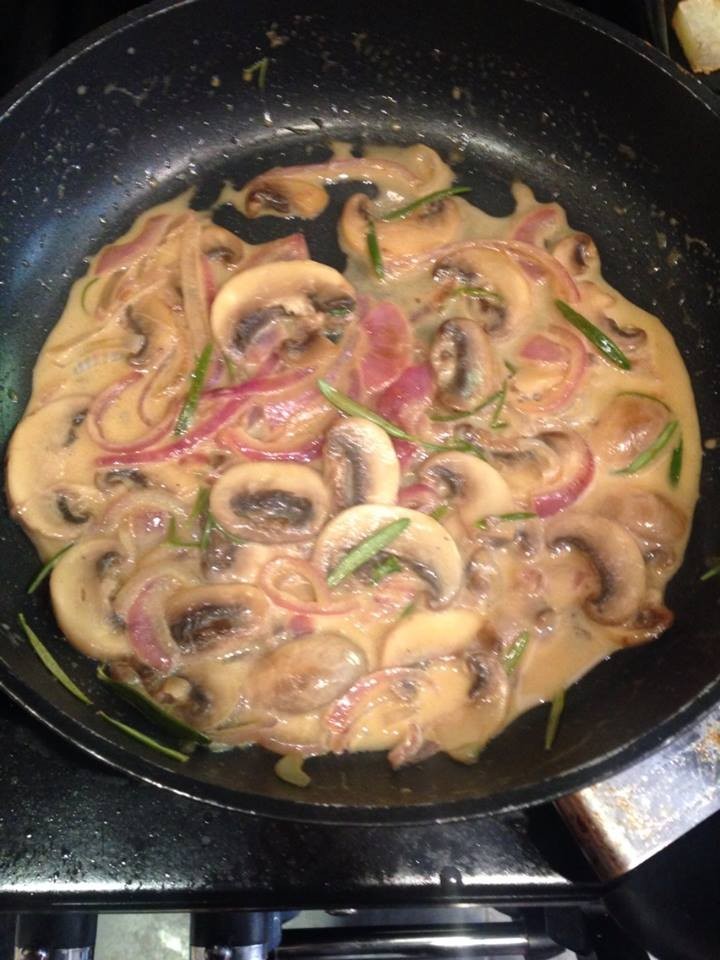 3. Add the onions into the already greased pan and slowly soften. After 3 minutes, add the mushrooms, rosemary and rest of the butter. Simmer until the mushrooms have softened.
4. Add the marsala wine and let the mixture bubble. Add the chicken back into the pan and give a good stir.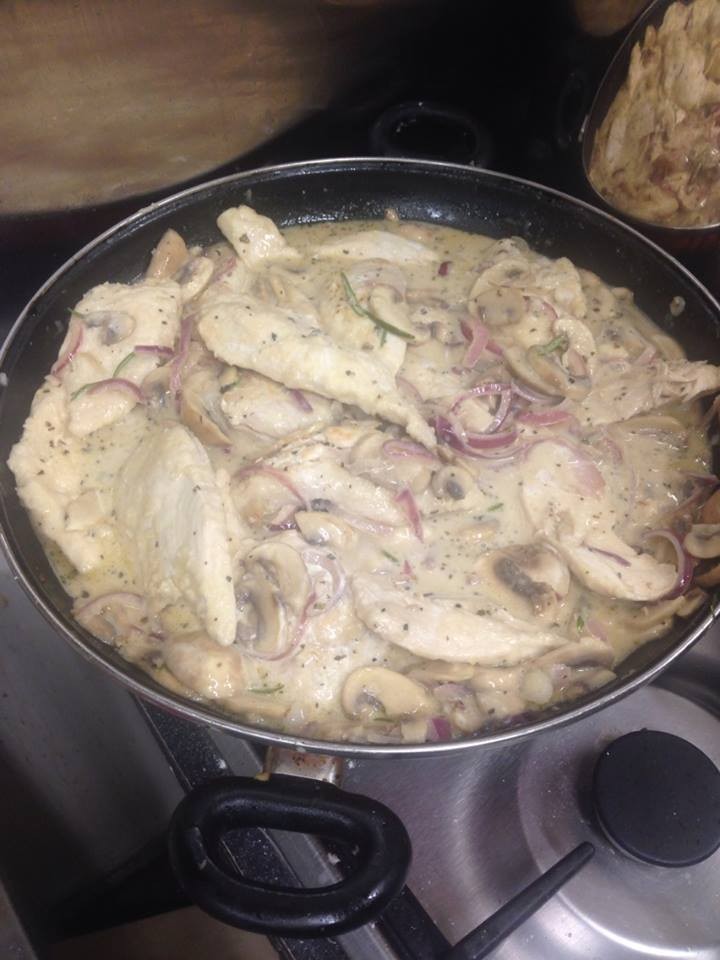 5. Add the cream, stir and taste. Season if necessary, or add more rosemary (to taste). Ensure the dish is cooked through, and serve!
I served this dish with roasted new potatoes, courgettes and green beans but it'd be equally nice with rice or mashed potato.