| | |
| --- | --- |
| Ambiance: | (4.5 / 5) |
| Service: | (4 / 5) |
| Value for money: | (4.5 / 5) |
| Toilets: | (4 / 5) |
If you've read a few of these reviews, you'll know my love for sharing food and eating tapas style portions, but I find it very rare to find a half decent tapas place as I 9/10 leave feeling unsatisfied, and hungry. Pix was recommended a couple of times and while searching for somewhere to eat, we just so happened to wonder past one of the Pix chains in Angel.
All in black, with white capitalised font, Pix has quite a striking design from the outside. Inside, it was very busy with people fitting in to one of the tightly packed in stools and benches. It did exude cosiness. There was a lively buzz and enjoyable, eclectic music in the background. We sat ourselves down in a small corner (if you like your leg room, you may face some difficulties here!) and were briefly talked through the process of ordering when we first arrived, apparently you helped yourself to the tapas (Costing £1.95 or £2.95) and placed the skewers into a 'receipt jar'. I still have issues understanding how this honesty system works across London but I guess it must, otherwise Pix wouldn't do it.
Drink ordering is slightly different in that you select it from an A3 menu and order at the counter. The selection of drinks on offer was pretty varied, with a lot of wine I'd happily have drank. We ended up settling on Cava, simply because it was about the same price as a bottle of white wine.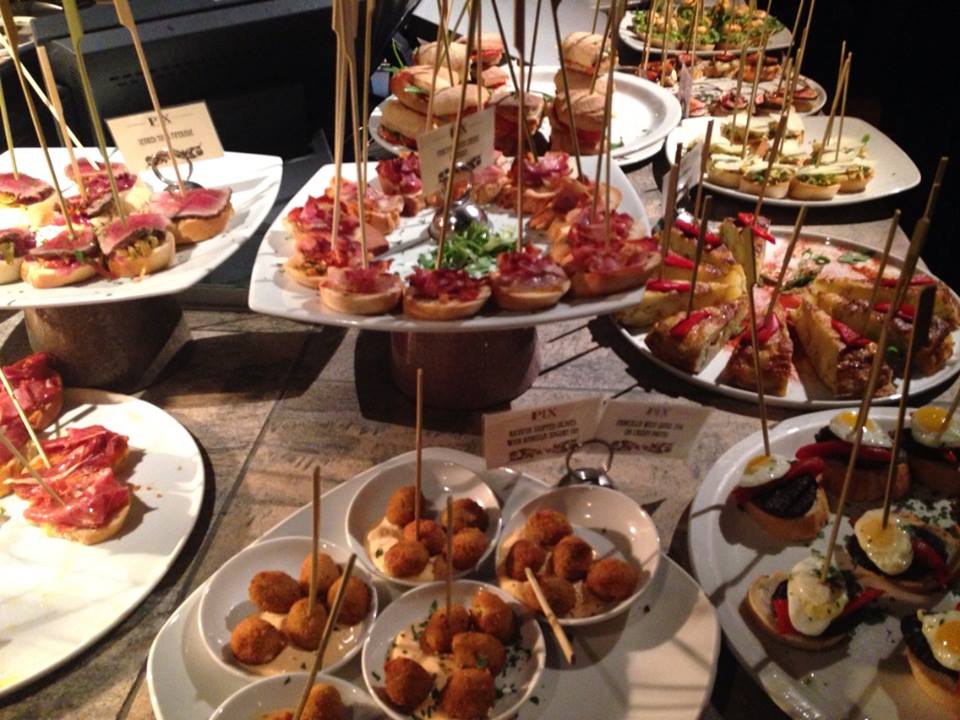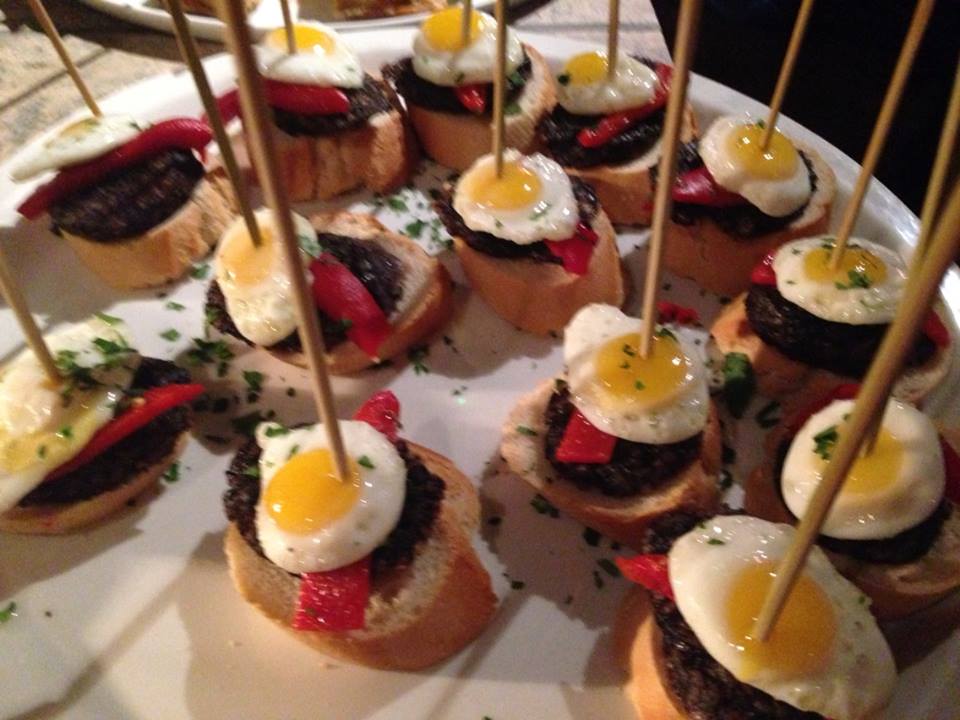 Onto the exciting bit! The food… to be honest, on looks alone nothing looked overly appealing. I don't usually like seeing hot food being kept out on a counter as it tends to lose its freshness, and I dislike tepid food. Ignoring my pet hates for a moment, we selected chorizo and mushroom in a red wine sauce, maple syrup glazed cod croquettes and some olives. I did quite like the fact that it's 'help yourself', although this approach possibly isn't best for someone like me who doesn't have much self-control at the best of times, let alone 5 drinks in. However, I stopped at three and was surprisingly satisfied.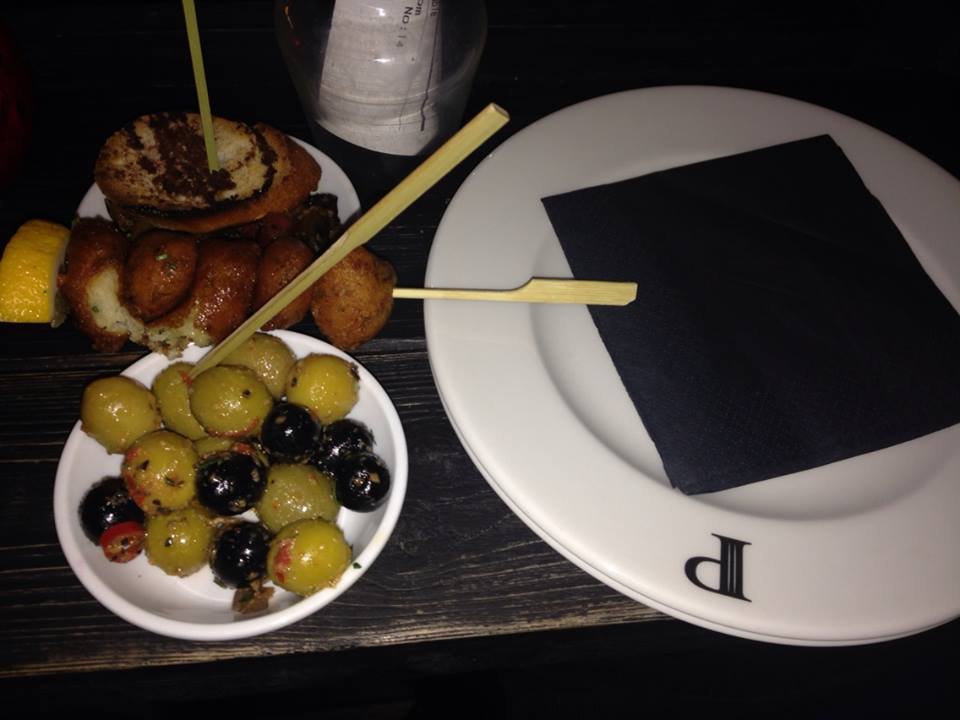 On appearance alone, the chorizo dish, topped with a slice of toasted baguette, looked dry and unappetising but in this case looks definitely were deceiving. The combination of slightly chewy chorizo with soft mushrooms worked really well with the dryness of the bread. Wow, I'm beginning to sound like Greg Wallace aren't I… The olives were delicious too, I realised I hadn't had olives in about a month (very unusual for me) so this Pix offered me a brilliant, garlicky 'welcome back'! The cod croquettes were odd, you wouldn't have known they were fish but the maple glaze was tasty.
All in all, I could happily have stayed at Pix a lot longer but I was aware that more eating might take place so forced myself to stop. But, I will return as it does make a pretty perfect first stopping point for an evening.
Recommendation
(4.5 / 5)
If you fancy a starting point, or just a light meal with drinks taking the spot light, definitely go to Pix. But if you're super hungry, you might leave Pix with empty pockets with the amount you'd have to spend on tapas.
Address: 330 Upper Street, Islington, London, N1 2XQ
Phone: 0207 359 1569
Website: http://www.pix-bar.com/
NTK: Check out the latest offers on Pix's website – in the Angel branch, I saw a deal for all you can eat tapas and cava for £29.95 at the Angel branch which I'd definitely go back for.