I like to return to Italy every year; largely because it's my favourite country, and also to replenish my research (of course!). This year; we chose Northern Italy; Verona and the Lakes. I didn't travel that far north during my pre-MYO trip, so I was looking forward to seeing what other beauties Italy had for me.
Unlike other trips we've had; we booked this one quite a few weeks in advance, meaning I actually had a chance to get excited about it. I love all the pre-holiday rituals; including packing your bag (call me crazy!), getting euros and counting down the days. Unfortunately, due to it being MYO's peak season at the moment; every spare second was spent at events, or planning events – in this case, the Henley Royal Regatta. However, after driving Bella successfully from Salisbury, to Wantage for a post wedding celebration and then to Northamptonshire; I felt like I fully deserved a holiday. So, at 3am on Sunday morning – off we drove for our flight to Verona.
I'm one of those annoying people who incessentantly check the weather. For the whole week leading up to our trip, all I could see was that we were about to encounter the worst weather Italy had seen in weeks. We may as well have stayed in England; the weather was actually better! To be fair, five days of 30C heat was pretty miraculous; so all my good weather luck had probably been used up in the UK! We arrived at Verona airport to grey, cloudy skies and quickly retrieved our car. A Ford Fiesta; not the green Fiat that we'd initially booked and laughed about getting. Turns out Tom was actually quite disappointed about the nicer looking upgrade!
Half way into driving to Verona; we made the very spontaneous decision to drive to Venice for the day instead. In hindsight, I do wish we'd just made it to Verona and got the train, however, it was worth trying the journey with a car as at least I know that now! Also, we worried that if we had gone straight to Verona; Venice would never have happened.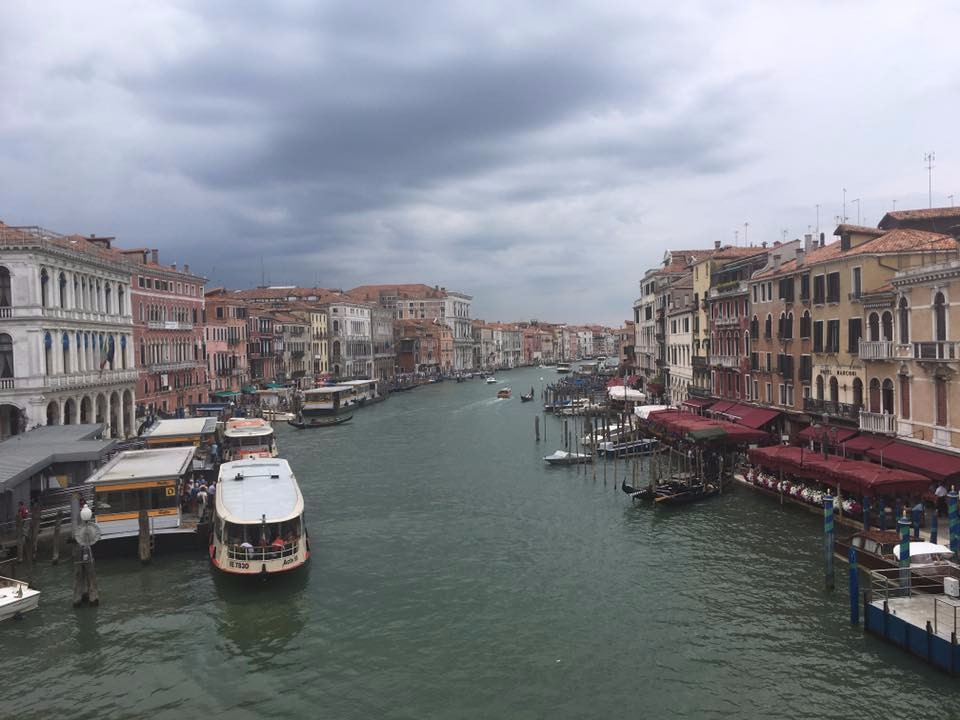 When driving around other European countries, I often forget about their road tolls; meaning a quick hour journey can actually lead to queues at the barriers and can cost quite a lot more than you were anticipating. In our case, the queues weren't horrendous but it did add on another 17 euros. The worst part of the drive was finding car parking! I spent the majority of the drive looking on my phone for cheap parking places in Venice. In the city itself; it costs between 21 and 29 euros for the day and given we only wanted a few hours; this seemed crazy. So, we found San Guilamo car park on the outskirts, which lets you have the first 4 hours free, and then its 8 euros for 6 hours (which is what we did). We then found a tram which took us into Piazzale Rome train station in Venice.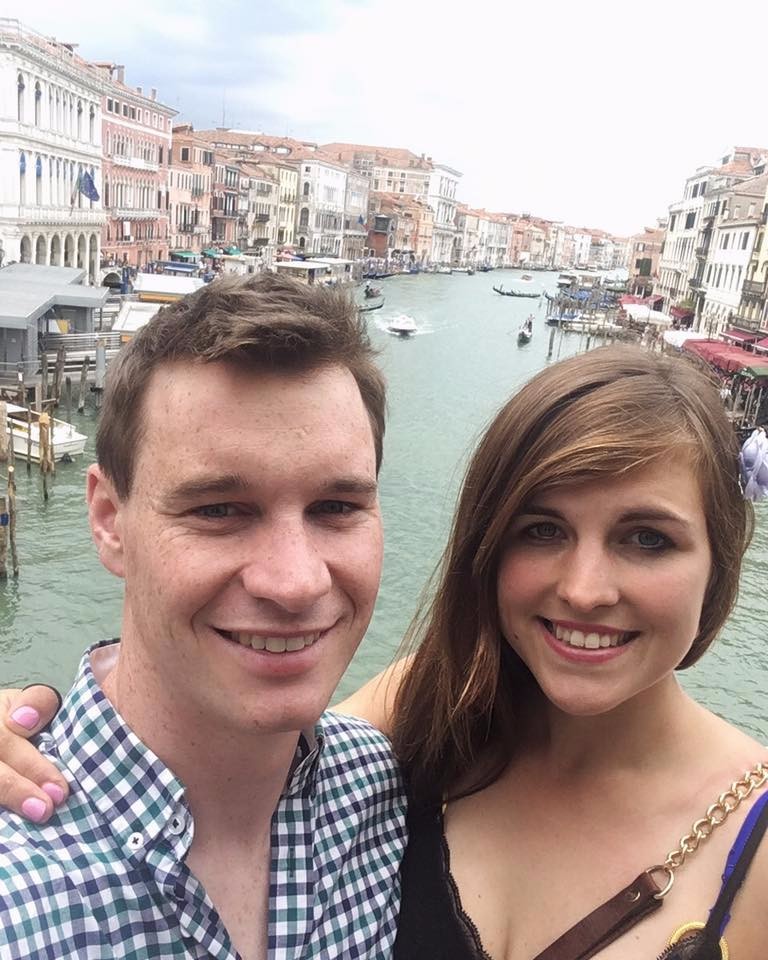 Parking wasn't the easiest to figure out; however, we got there eventually and marched on to find our first taste of Italian cuisine. I love the feeling of being hungry because it really makes you enjoy food so much more, however, feeling too hungry can just do the opposite. All I want is food. I don't care what it is; it could be stale bread for all I cared. And, this is exactly how I felt. We ended up getting a calzone for 3 euros from one of the many pizza stands. We decided to share all of our food, so that we could try more of what Venice had to offer. Our first food offering wasn't the best, so we continued our search – taking in the Venetian canals, small squares and hopping over the tens of bridges as we went. Tom wasn't overly impressed by Rialto Bridge; thought it was far too busy (which it was) and both of us agreed that San Marco was just a huge square; nothing to get too excited about. I personally like the quieter areas of Venice; the more 'local' areas and being able to get completely lost in the city and never be too far away from where you started. I love the quaint little bridges, and dead ends you come to when you're so convinced you're going the right way. Well, I guess if you did a big enough hop over the canal, you might make it!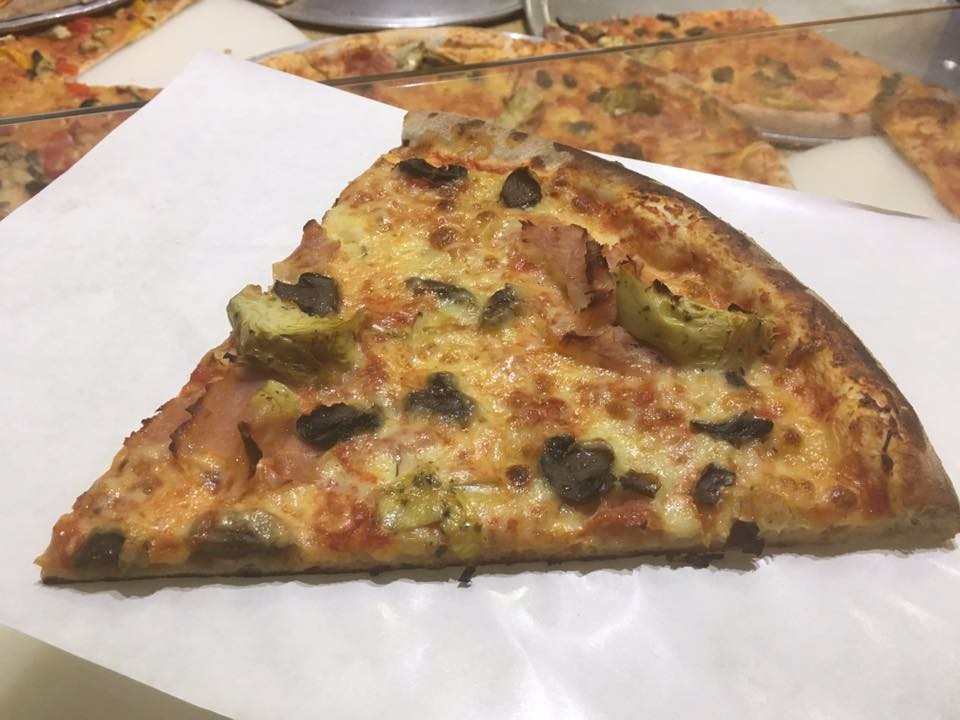 We had some delicious pizza during our day in Venice. The shop was called Farine, and it was a focaccia based pizza; not too dissimilar to MYO's. I picked up a couple of Birra Morretti's from a street market, and we sipped on these while waiting for our tram back to the car. The rain had started trickling at this point; but by the time we'd made it back to the car, it was bucketing it down! I felt so lucky that we'd managed a nice day in Venice without it being ruined by getting drenched.
Our next stop was Verona. I loved Verona when I visited during my original travels, so I was so excited about showing Tom its beauty. Despite it taking a while for us to check into our hotel; we bypassed the nap which we so desperately wanted after only 4 hours sleep the night before, and went straight out for Aperitivo. I introduced Tom to his first Spritz; which as imagined, didn't go down so well! He did love the idea of aperitivo though; and it further excited me about my next idea for MYO. Watch this space!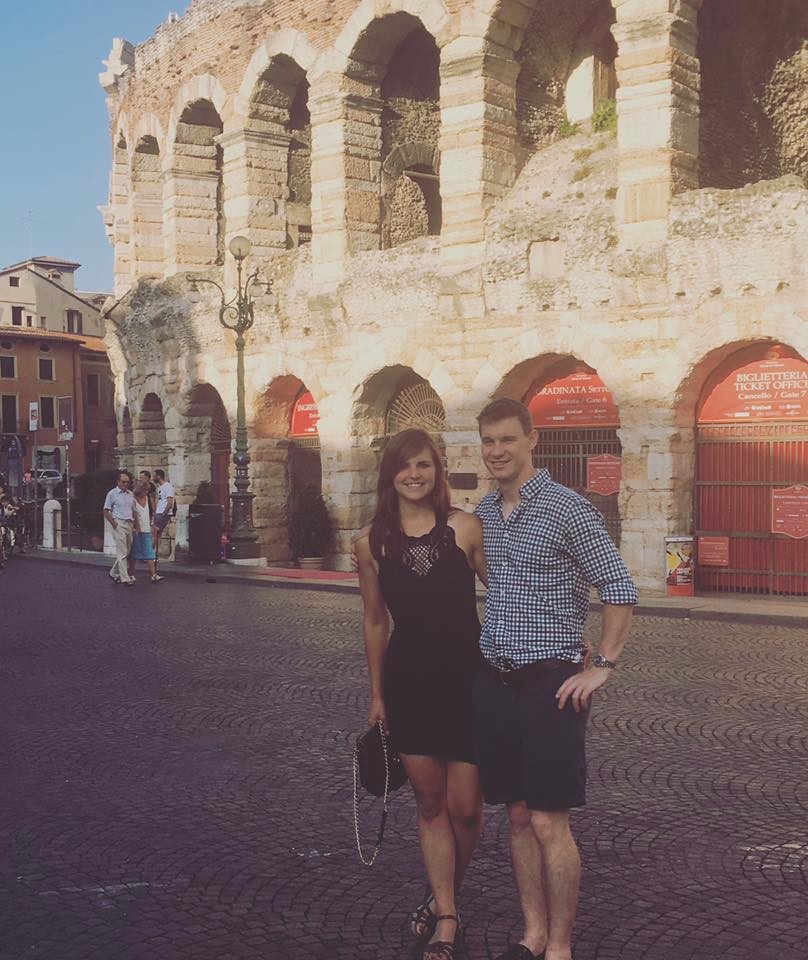 We had a lovely evening ambling around Verona. The sun had come out, and the city looked more beautiful than I remembered it. We took photos next to the Arena, saw Juilet's House and had a few more drinks before we found our dinner stop for the evening. Although it didn't look very authentic from the outside; they lured us in with free prosecco and nibbles on the street outside. I'm so glad we chose this place because it served us honestly one of the best pizzas I've ever eaten. And, I've eaten a lot!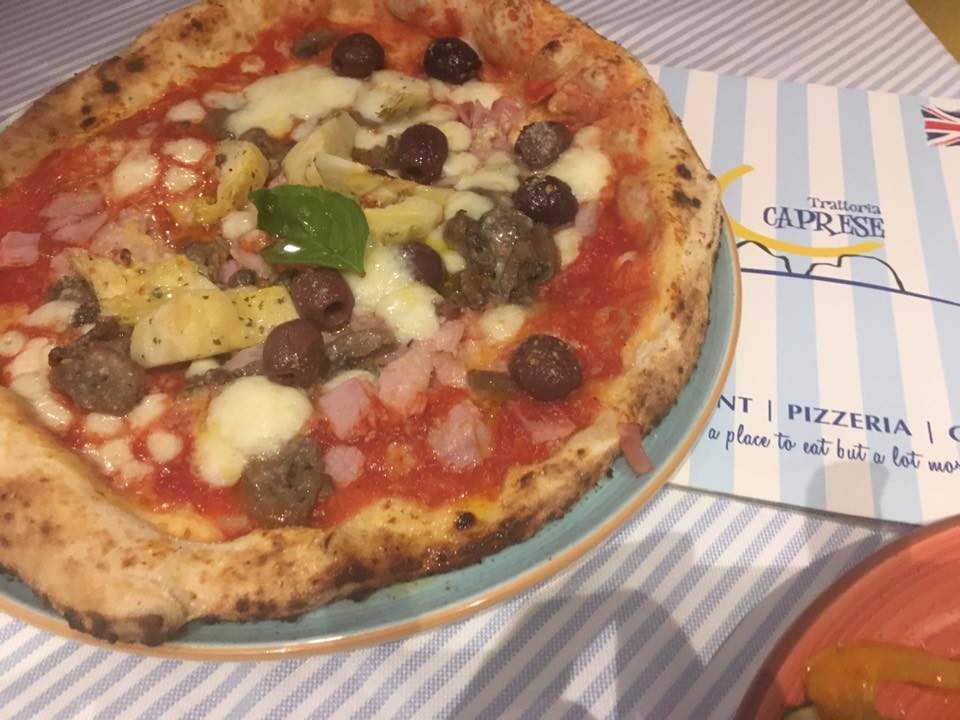 After an awesome day of pizza bingeing, walking and on little sleep; we called it a night and went back to our B&B to sleep. I thought I'd break the blog up a little as I have so much to write, so ciao for now and I look forward to writing the second half