| | |
| --- | --- |
| Ambiance: | (4 / 5) |
| Service: | (4.5 / 5) |
| Value for money: | (4 / 5) |
| Toilet: | (4 / 5) |
As I quite like the more Spanish, "tapas" way of eating, Sam planned for us to go on a tapas crawl of Portswood; Southampton's more studenty area. Unfortunately we found ourselves quite limited in choice as being a Saturday close to Christmas, everywhere was jam-packed full of Christmas parties. However, we got lucky with our first stop, a cute looking Thai Tapas bar called Mangoes.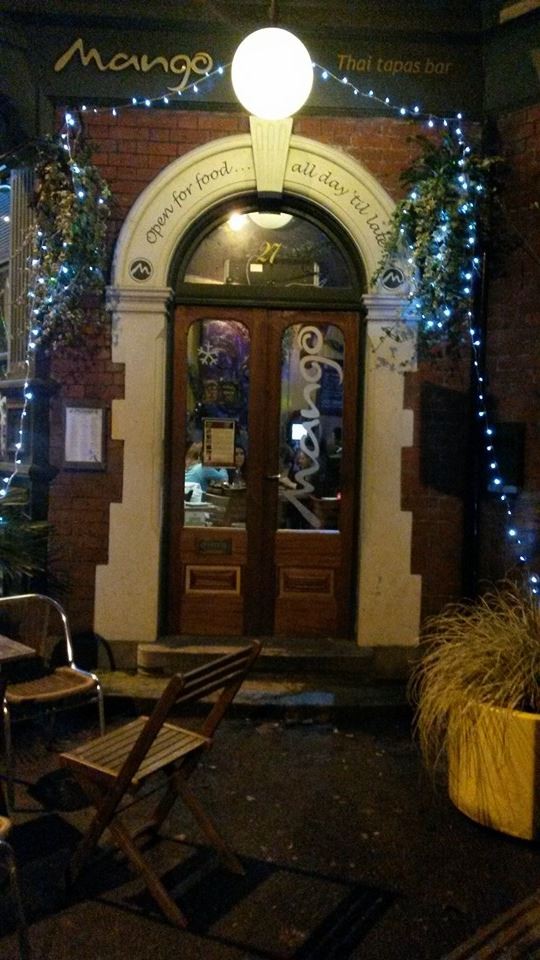 Located right on the Portswood high street, Mangoes is easy to find and looks very inviting from the outside. Inside, it's no disappointment; with its cosy interior and tables lining the huge glass windows, it oozed romance and warmth.  As we didn't want to get ahead of ourselves and kill our eating for the night, we decided to go for 3 tapas dishes and a portion of prawn crackers. However, choosing what to order seemed more of an issue as there were so many yummy sounding things on the menu. Ranging from dumplings, to seafood to any Thai inspired soup, curry or salad you could imagine, it did take us a while. The drinks menu was equally good but as we'd started the night off on cider, I knew what to stick on. No hangover please!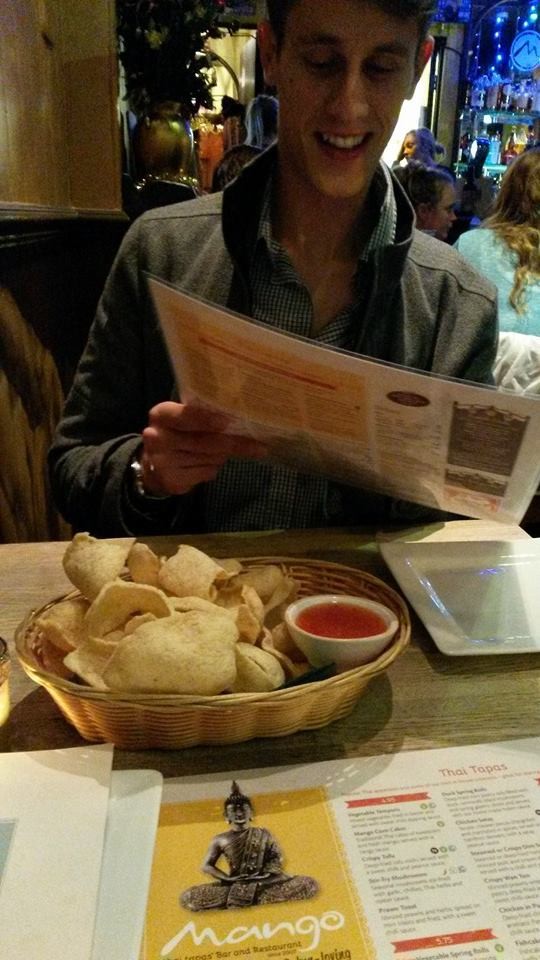 In the end, we opted for steamed minced pork dumplings, mussels and coconut fried chicken. The prawn crackers came first, with a sweet chilli sauce and were a very generous portion. So generous that we didn't end up getting more than half the way through! Our tapas came within fifteen minutes and all looked delicious. I started with the fish as I don't particularly like a tepid mussel! They were huge and the dressing of spring onions, garlic and ginger complemented them well, however, I found them slightly over-cooked so ended up letting Sam eat the lions share.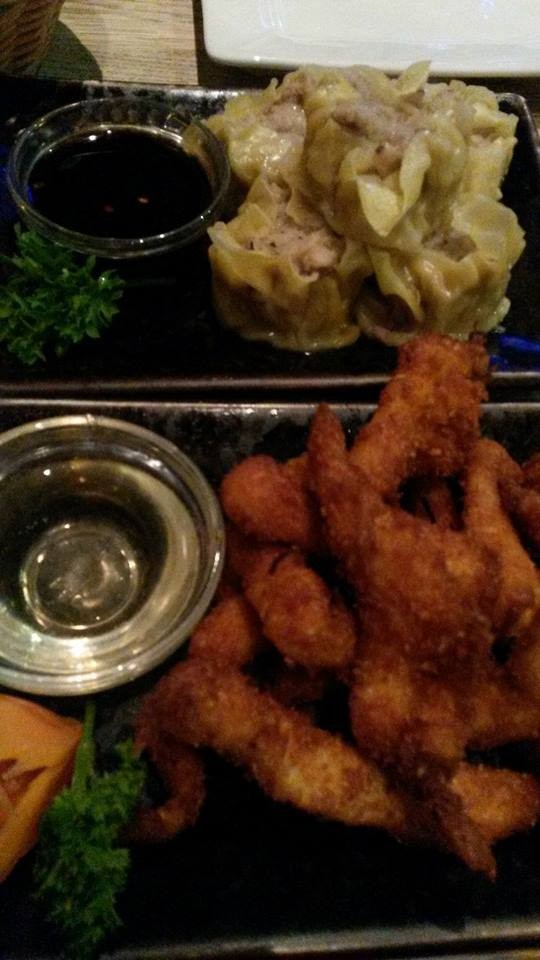 The coconut fried chicken also looked good and was generous in size, however, I've never been overly keen on deep fried meat so again, Sam ate the majority. As you're probably realising, he got lucky on this occasion! Saying that, the coconut batter was tasty, I would've just preferred the meat to be a little juicier. The accompanying sauce was pretty good too.
The star of the show were definitely the dumplings. I thought they'd be slightly like dim sum, and as Sam had never had them before, I hoped they wouldn't disappoint. A sizable portion of five dumplings appeared, with a soy and ginger dip and tasted better than any dim sum I've ever had. Sam enjoyed them equally so unfortunately it was a bit of a fight for who had a third one!
All in all, we really enjoyed our meal at Mangoes and I'd definitely want to go back. It was all pretty reasonably pricedl; with the tapas dishes ranging from £4 – £9 and the bigger dishes starting at £8, it definitely doesn't blow the budget!
Recommendation
(4 / 5)