Buongiorno! I thought it'd been a while since my last diary update and as usual, quite a lot has happened. Instead of my initial plan to visit Turin and Milan, I opted to stay another day in La Spezia (Cinqueterre's closest city) and made the last minute decision to make a quick pit stop in Parma, home to parmesan cheese and parma ham, and what turned out to be my favourite place (so far) for food. So, these last few days have been mainly about eating and drinking – I know, a surprise right?!
Parma was recommended by a few people but isn't known for being overly touristic so I was quite looking forward to seeing what it had to offer. On first impressions, despite having the longest journey to get there (train – walk – bus – walk), it felt very relaxed and clean, which are both things I'm not overly used to during my Italian travels. First on my list was to try the city's two specialities, parma ham and parmesan – both of which definitely had a much stronger taste to what we're used to at home. The parmesan is softer and richer, and the parma ham has more of an earthy, almost earthy flavour to it. Oh, and both were pretty expensive, so their colossal UK pricing is almost justified to me now, given that they need to be imported and whatnot.
I also ate parmesan ice cream! And you know what? It wasn't at all bad! It had more of a mousse-like texture than ice cream but I would definitely eat it again. I also discovered Emelia's, a gelato place with constant queues piling out of the door, no matter what the weather. As I've said before, a queue to me always signifies 'good' so I mentally prepared myself for a twenty minute wait and got in line. And, wow was it worth it! I had the Sicilian (pistachio and almond) and Emelia's speciality (chocolate and nut), in a cone for once. I was also nicely surprised by the added extras, being the hot chocolate sauce poured into the cone and the branded wafer placed on the side of the ice cream. Mmm mmm.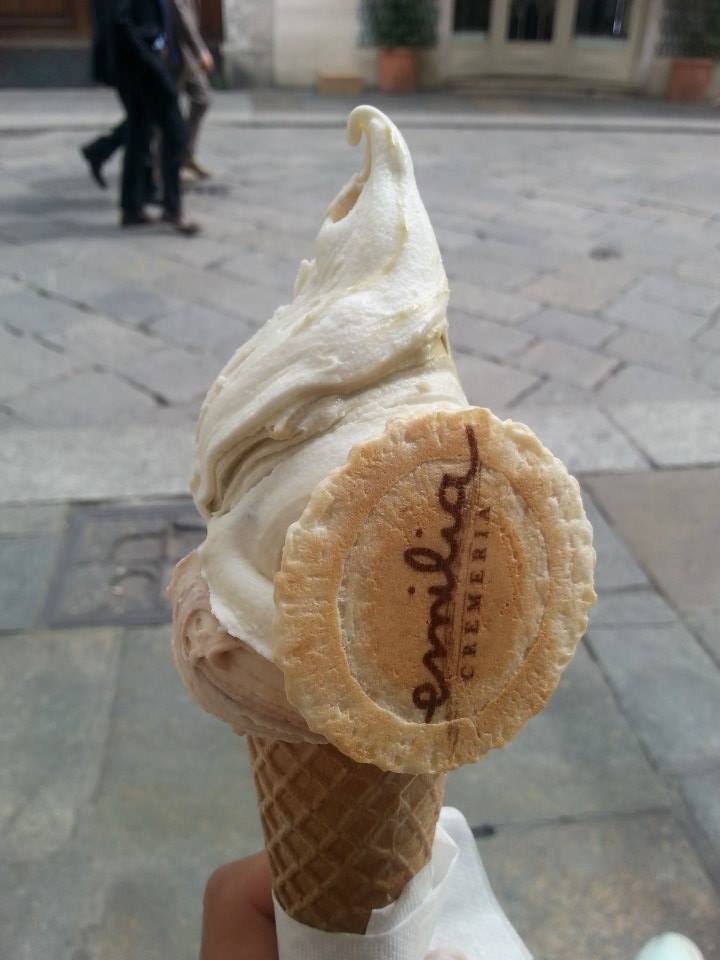 Well I obviously have to talk about the pizza… and again, I was impressed. Like many places in Italy, Parma largely offers pizza on a focaccia base but most bakeries will give you the option to have it on a more traditional, yet still thick, pizza base. All the pizzas I tried, with the exception of the first dry margherita I ate, were really yummy. All were well seasoned and had a soft, fluffy almost American style dough. I also ate from a pizzeria which advertised as not using yeast. This baffled me so I had to enquire further, to which I found out they DO use a sort of raising agent, but it's the natural stuff or 'culture' that you find in yoghurts etc. It was really good though, super thin (unsurprisingly) and went cold incredibly quickly, but was a good snack to have before my dinner. So, in terms of a substantial hot meal, no – but a quick (90 second in the oven) snack, it'd definitely do.
I obviously also checked out the sites of Parma, including the duomo, or cathedral to us English folk, the historical centre and the dozens of shops the city had to offer. It's a very pretty, sedate city and I'd recommend anyone to pay a trip there. However, I think the reason I loved Parma so much was a large part to do with the incredible scale of food shops it had: proscutteries, bakeries, fromaggeries…. It's a foodie's dream! I just spent one afternoon walking around food shops, but then again that's pretty standard for me I guess.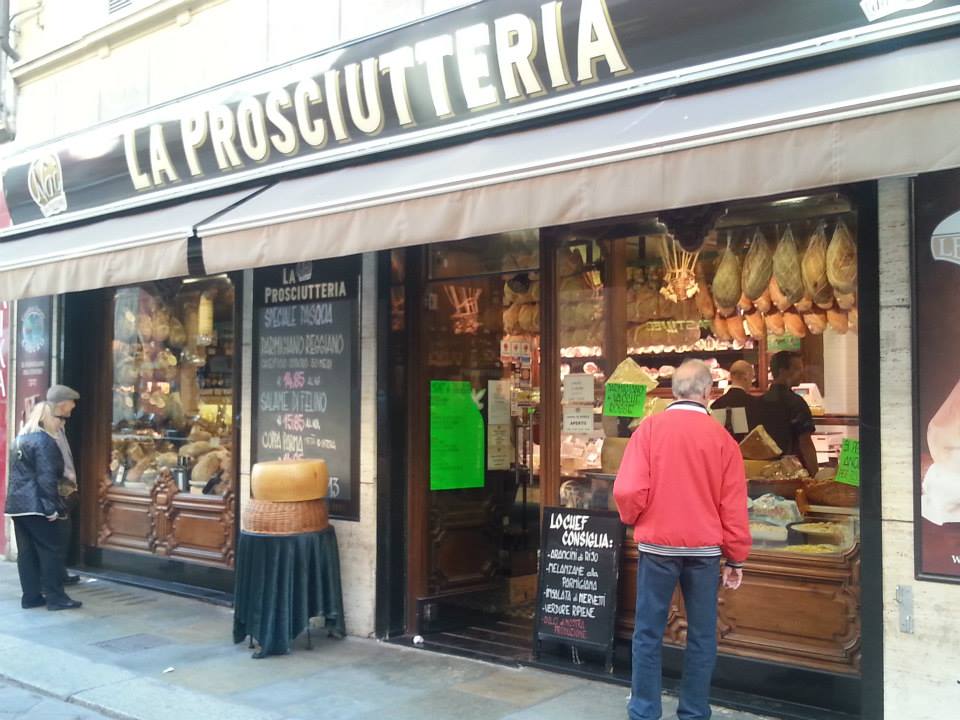 I also cooked for my host – I made a gorgonzola, zucchini and walnut risotto and well, I didn't get any complaints :). Although I'm starting to get a little offended by the Italian perception of our (being English people) ability to cook. They just seem so surprised whenever they eat something that I cook. I was also shown Parma by night, going to a local bar to watch some acoustic music and despite it all being sang in English, it had an enjoyable atmosphere and the wine helped loosen my Italian tongue and I was speaking it left, right and centre! I am starting to think that getting merry is the best way to learn a language as it loosens you up and does make you more confidence in speaking another language. Try it, it works!
So, I'm now in Bologna for Easter weekend with company again! And this company is among the best as my whole family's here, complete with chocolate buttons and proper English tea (this Italian stuff is too weak!) so I'm looking forward to showing them how the Italians eat, which is largely of bread based products and UHT milk. It's going to have to have a heavy few days! Anyway, that's it from me -catch up soon and have a good Easter break!