Another week in, another pizza recipe to trial. This week I chose a family favourite, Delia. She's almost legendary for her recipes and culinary delights, so I figured her pizza should be pretty decent also. I became more intrigued by the recipe when I saw 'plain flour' being the flour of choice as I'd always associate this with non-rising, biscuit type recipes so I was keen to try it out.
Delia Smith's Basic Pizza Dough
6oz (175g) plain white soft flour
1 level teaspoon salt
1 level teaspoon easy-blend dried yeast
½ level teaspoon caster sugar
1 tablespoon olive oil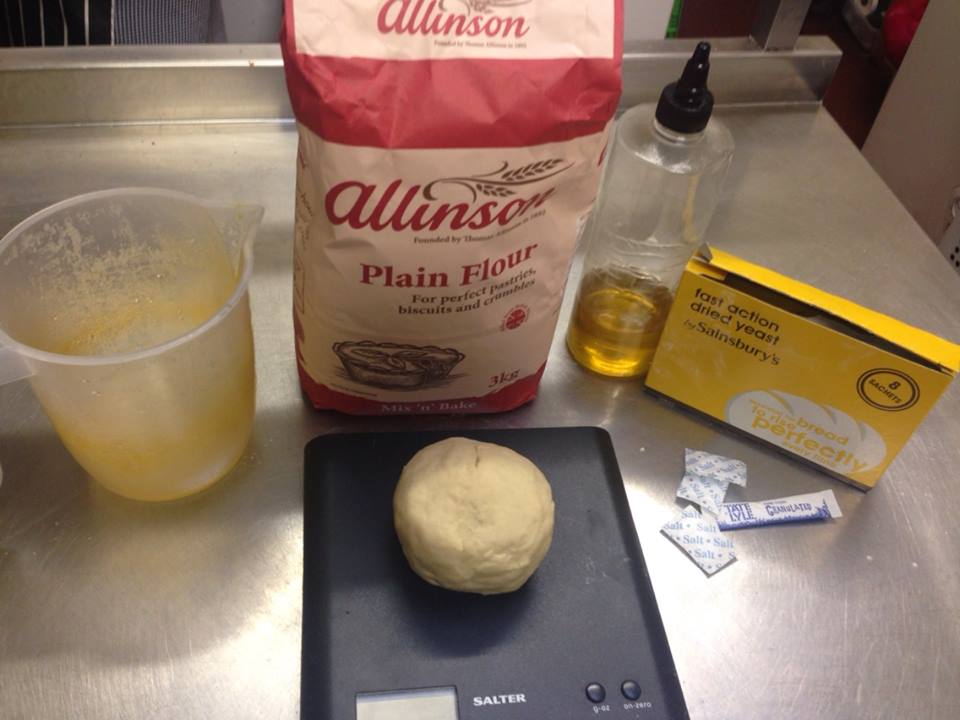 The recipe was pretty odd in that it asked you to heat your flour in the oven before mixing it with any ingredients, which I did and combined as instructed. Straight away the dough felt tougher and nowhere near as easy to knead as other recipes I've tried so far. I felt like I was getting a mini arm work-out two minutes in!
I left the dough to rise. Delia gives no indicator of time, just saying to leave it to double in size. So I left it to do its magic and received constant updates from Matt stating that it wasn't rising at all. I knew it was the plain flour! Six hours later, I decided to roll it out in the cornmeal, as instructed (it was so tough anyway, I honestly didn't think a rolling pin would make a difference). Consequently, my pizza looked the most circular and aesthetically pleasing of all my attempts so far!
I topped it with chopped tomatoes with garlic and chilli, sliced red onion, chilli and cheddar cheese and popped it in the oven, at its highest setting of 280C. Delia's pizza took slightly longer to cook but eight minutes later, my pizza was ready and actually looked pretty darn good!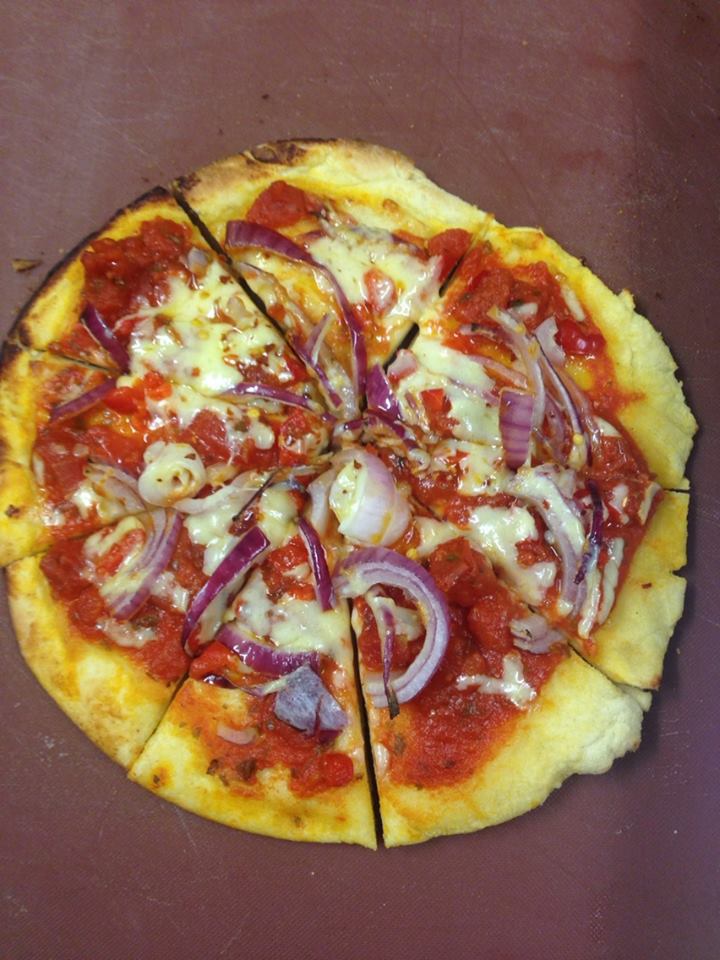 On taste alone, it was nowhere near as bad as I'd expected. It was seasoned well but didn't have the soft, doughy texture that you'd expect from an authentic pizzeria. Not that I'm going to achieve that with a commercial oven and no pizza stone, but still I think this recipes a long way off. Matt said it tasted like a supermarket pizza, which is definitely no bad thing – just not something I'm going for.
I dished a couple of slices out to some customers and they seemed to rate it highly, but then if you're given free food, you're hardly going to complain are you?!
Verdict
(2.5 / 5)