Wow… what a year I've had! It's almost been so eventful that I haven't really wanted to write a blog post as I just feel like I've been the unluckiest person in business. But, I thought it was time for all those interested, to have an update on how MYO is going.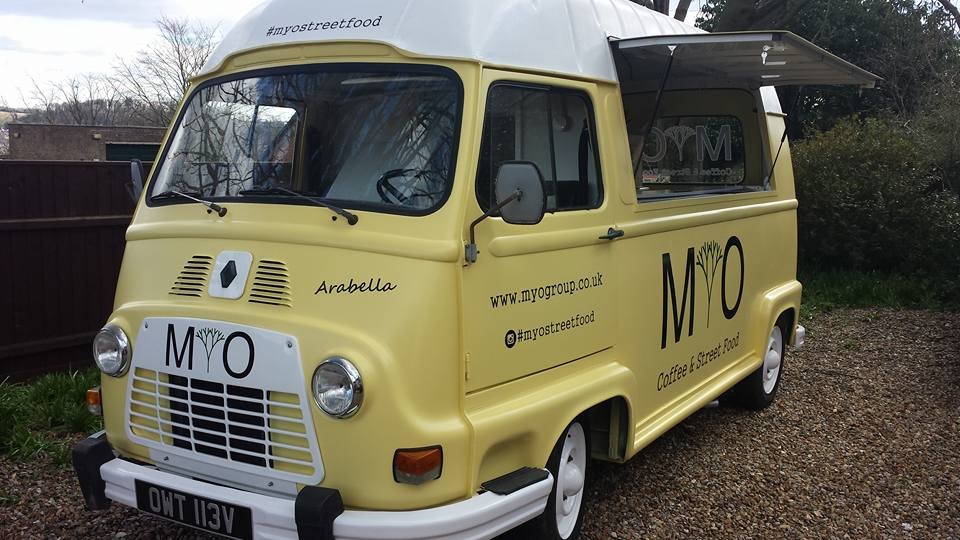 Since my last update in February; I got Bella back and wow did she look beautiful! Once the graphics were on, she just looked absolutely perfect. Spic and span; not like her brother Theo – who definitely has the more 'rustic' look going on. I actually felt that sense of pride and couldn't wait to get her on the road. For her first outing, I booked us into Salisbury Artisan Market and she was an absolute success. The coffee went down a treat, as did our yummy American pancakes and burgers. We did a few more events; including Newbury Races, Open Art workshops and a couple of markets. She quickly got some private event bookings too! Theo was equally doing me proud – we had gigs at J P Morgan during the week and then at weekends, we'd be kept busy at horsey events and numerous private parties. It was all going pretty darn well, if I do say so myself!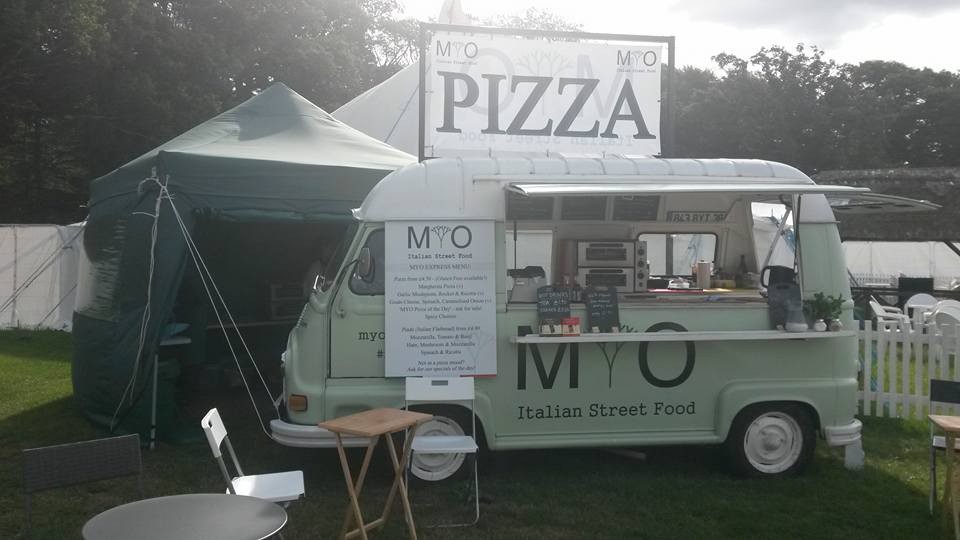 However, nothing stays perfect for long. I wish people would say that more often as I may have been slightly more prepared then. Suppose that's a pretty negative way of looking at life though… Anyway, the long and short of it is: I crashed Bella. Her brakes completely failed on me coming down a steep hill, and I ended up crashing into the side of someone's house. It was either that or the busy roundabout, where more damage would ultimately have been done. In hindsight, I know I was lucky because I didn't hurt anyone, miraculously didn't crash into any cars and luckily one of those big black parking poles went through Bella's roof; stopping us from rocketing in to the guy's garden.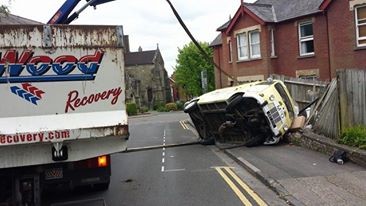 At the time, though, 'luck' didn't come into it. I felt absolutely devastated. My brand spanking new van ruined within only two or three months of being on the road. To make it worse, we had so many bookings that she was needed for and I knew I was about to make some people seriously unhappy. Oh, it was horrible. Especially when around one week later, my full time member of staff went AWOL. See, how unlucky can one business owner be in one week?!
After a few teary days; I made myself get back on the horse and try and work things out. Bella was soon deemed a write off… worst possible situation! I obviously couldn't give the girl up so I bought her back, for a whopping £3000; meaning I haven't been left with much money to fix her again

All a big pile of poo really!
So… where are we now? Bella is slowly being recuperated – her roof is back on and she will be back on the road. I'm keeping my fingers so tightly crossed that this will be by mid-August – so pray for me please! I also have acquired quite a few casual staff, who are all amazing. Theo is keeping me very busy – we've had a ridiculously busy 2016 so far and August just seems to get busier. We've done a few lovely private parties, and this Saturday we'll be at London's Pizza Festival (in Wembley Park)… so if any Londoners see this post – make sure you head on down to see Theo and I! Oh, and we're at Cowes Week which we're really looking forward to

As for the social side of my life… well, in all honesty, it hasn't been great! I've been so busy with MYO that I've forgotten what going out with your friends at the weekend feels like! I've been lucky enough to have had a couple of nice breaks in Malta and Devon; and Sam treated me to an awesome spa break in Cheltenham. So, I can't really complain too much!
Anyway, please do keep your fingers crossed for Bella's speedy recovery. I'm hoping I've now had my bad luck for the year, and it's all going to be a breeze from here! Thanks for reading