| | |
| --- | --- |
| Ambiance: | (3.5 / 5) |
| Service: | (3 / 5) |
| Value for money: | (3.5 / 5) |
| Toilets: | (3 / 5) |
As I've been raving about the aperitivo culture throughout my Italian journey, my Mum's one requirement for my family's visit was to find a good place for aperitivo in Bologna. And, I think I did pretty well in my search. Caffe Zamboni was recommended on a few blogs that I'd read and when backed up by Trip Advisor, I was sold.
It was easy to find, in the heart of the university district and was packed full of people. The aperitivo was presented next to the large, open windows, meaning passer-bys (like us) couldn't help but being drawn in. It was quite the feast, stuffed to the rafters with crudites, focaccia, piadas (wraps), savloys, whole cheeses and more, it looked incredibly impressive. We found a table and were presented with tatty plastic menus. For 8 euros, you could have unlimited trips to the buffet and any drink of the menu. Yes, 8 euros may sound quite steep but considering a cocktail costs 7 euros and a glass of wine starts from 4, you're essentially getting food for next to nothing and you definitely wouldn't be needing dinner after.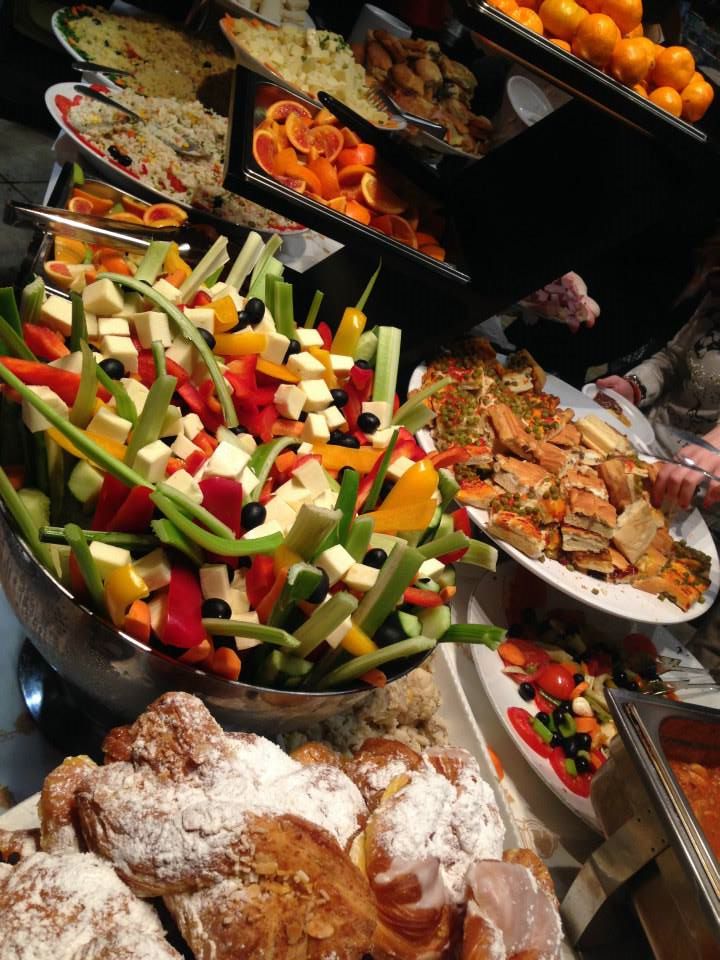 The cocktail menu was too extensive for my indecisive mind. Ranging from the standard martini and mojitos to Caffe Zamboni's house specialities, I ended up being boring (I know, it happens sometimes 😉 ) and went for my favourite frozen daiquiri, but in blackberry. The drinks took forever to come and because aperitivo food is generally quite salty (to encourage you to order more drinks), we were all gasping by the time our cocktails came, so mine went down a little too quickly. It was absolutely delicious though and I could have easily managed a bucket full. My Dad and sister's Long Island Ice Tea's tasted like a quadruple shot, so if you fancy something strong, go for one of those!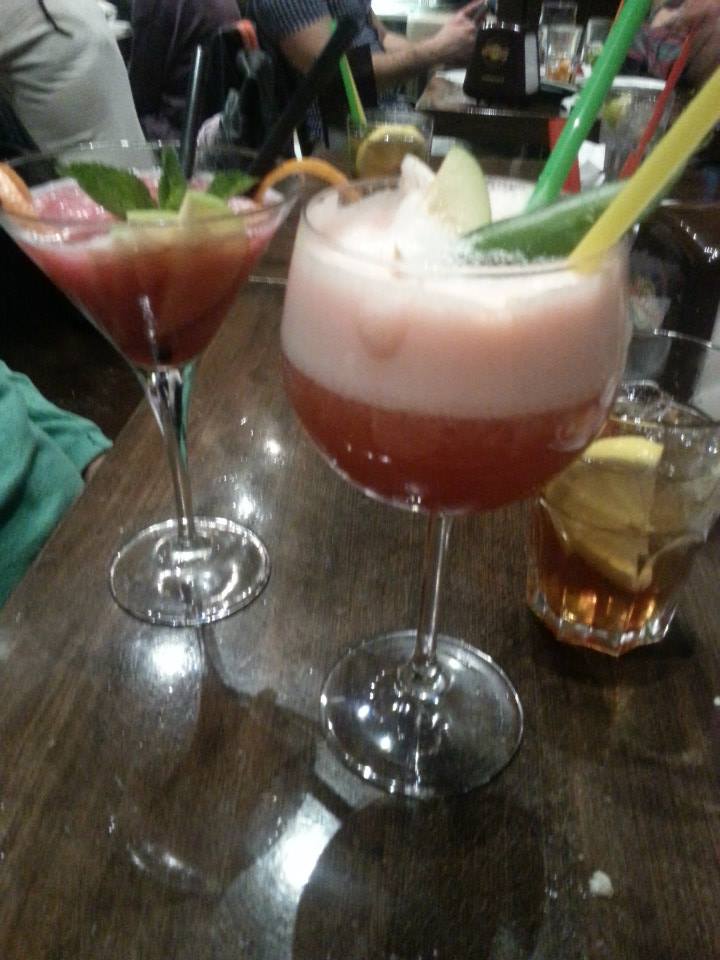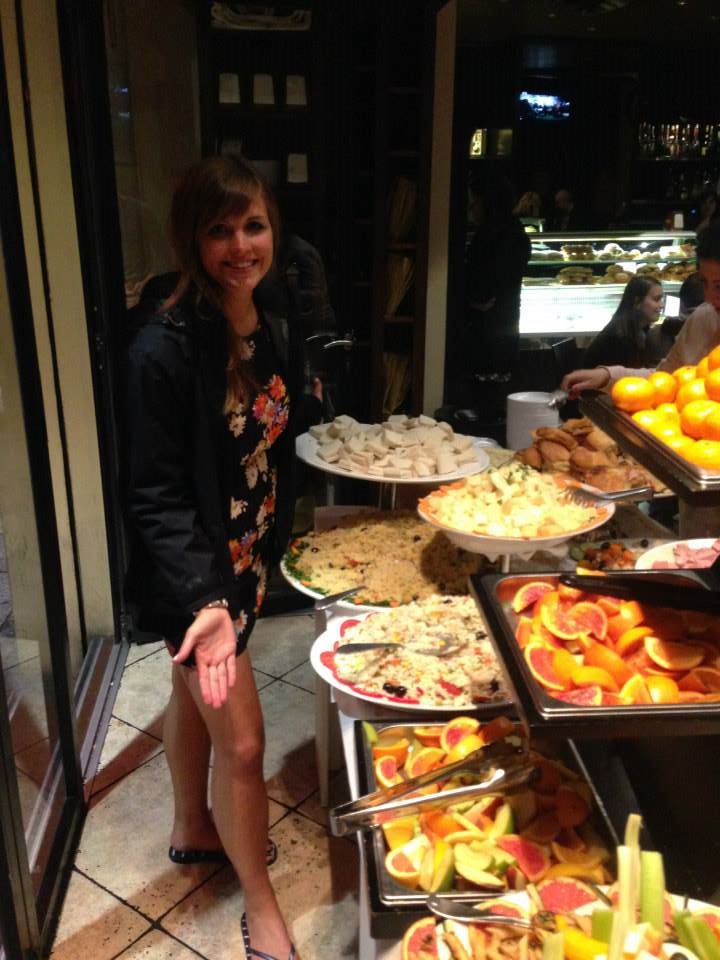 The aperitivo was pretty good. Our favourites included the huge hunk of parmesan, the piadas filled with ham and cheese, the crudites and fresh fruit. It was constantly topped up with different platters of food so my fear of getting their late was unfounded as the food always seemed fresh. Something slightly different about this aperitivo was that it included pudding! There were platters of fruit, chocolate shortbread, mountains of soft chocolate and cream filled croissants and donuts, so yes we pretty much ended our visit at Caffe Zamboni having a full meal. The only thing I'd complain about would be the tiny plastic plates and lack of knives but at least it stopped my Dad moaning at us for using our fingers 😉
Recommendation
(3.5 / 5)
Extra Information:
Address: Via Zamboni, 6, 40126 Bologna, Italy
Phone: +39 051 273102
Website: http://www.caffezamboni.it/en/index.html
NTK: Order a cocktail to get your money's worth!